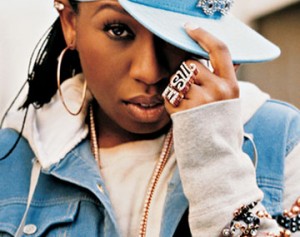 I hope you didn't forget how to work it. Or put your thing down, flip it, and reverse it, for that matter.
Beloved hip-hop songstress Missy Elliott is slated to make a return to the pop landscape over labor day weekend with the release of two new singles, "9th Inning" and "Triple Threat." While Elliott has performed the tracks live in the past few months, their commercial release marks the first new music in over four years from the performer born Melissa Arentt Elliot.
If these tracks are anywhere close to the quality of past singles such as "Work It," "Lose Control," or "Get Ur Freak On," then we're looking at the comeback story of the year, ya'll.