Following her successful set at Coachella last weekend, reports state that rapper Azealia Banks will now be represented by Lady Gaga's manager, Troy Carter. She has also recently signed a deal with Universal Music, paving a bright future for the young Harlem native.
Banks rose to success following the release of her song "212," which has received over ten million views on YouTube. The rapper has also worked with the likes of DJ Diplo and producer Richard Russell, and was previously signed to indie label XL Recordings. Banks' debut album Broke With Expensive Taste is set for release September of this year.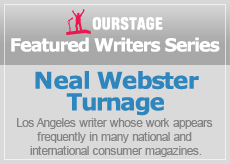 Next Big Nashville began with a whimper. Five years later it's exploded into a full-blown rebel yell.
Gone are the days when a few honky tonks served as an excuse for local musicians to do sound check and dust off their amps. This year, over forty percent of the 150+ bands that performed at some 15 venues between September 29th-October 2nd were from outside of Nashville, double from last year.
And forget about calling this a country event"Jack White all but abolished Nashville's reputation as strictly a place for hick hooks and chords when he moved to town. Rockers, rappers, punks and alts were all right at home here in Music City.
Spotlight seekers came in hopes of ripping a page from say, the Jamey Johnson or Cage the Elephant success stories"good examples of the fest's ability to get unsigned artists record deals and national attention.
Not that national attention was lacking. Headline acts such as Yeasayer and Washed Out, regulars on the tour circuit, were on the scene. ASCAP and BMI both held big bashes. Even local yokel Vince Gill popped up.
The parties this year were the best I've seen yet, recalled Jesse Worstell, lead guitarist of OurStage's own  The Worsties. They provided a great opportunity for Nashville artists to mix it up with industry folk from around the globe. The Worsties, a ska/punk Nashville-based band, were part of the Music City Unsigned showcase at one of NBN's key venues, The Rutledge.
Jack White's Third Man Records, 12th & Porter and The Basement were several other key venues this year for showcase events. One band that played The Basement, Madi Diaz, a folk pop duo, emerged with some strong street buzz.
We had a great show this year, recalled lead singer Madi Diaz. We loved getting to see our out-of-town friends without having to go…well, out of town. Bring ˜em all to Nashville!'
After this year, that may no longer be a problem, now that the NBN Leadership, Music Digital Media Summit, is part of NBN. This was the first year the two events were held concurrent.
A-list speakers were not in short supply. Lady Gaga's manager, Troy Carter, drew a crowd. Yet, the most tweeted about event seemed to be the Q&A with Kings of Leon band member Caleb Followill.
NBN co-founder Jason Moon Wilkins said he's already looking at ways to expand on the education aspect next year. It's just one more way to make NBN a must for the brightest minds and most exciting acts out there.
Neal Webster Turnage is a Los Angeles writer whose work appears frequently in many national and international consumer magazines.