If you've looked at the Billboard Rock Charts lately you may be wondering what's happening to the state of the genre. With chart-toppers like Grouplove, fun., and M83, it feels like the industry is in need of a good ole rock revival. Enter Tyler Bryant & the Shakedown. The Nashville quartet have made it their mission to perserve all that is holy with rock 'n' roll and are converting followers one live performance at a time.
Last week the audience of the East Village haunt Arelene's Grocery were treated to an electrifying performance by Tyler Bryant (vox, guitar), Graham Whitford (rythymn guitar), Caleb Crosby (drums), and Gabe Anderson (filling in on bass). The band was in town for a few days to attend the premiere of Abraham Lincoln Vampire Slayer (Bryant played guitar on the film's score), to attend OurStage's Artist Advisory Board meeting, and to showcase at the New Music Seminar. Check out their performance of "Kick The Habit" live at Arlene's:

NYC is the place to be in June. Why you ask? Because OurStage has assembled a killer lineup to rock our showcase at this year's New Music Seminar at Arlene's Grocery. Tyler Bryant and The Shakedown, Metermaids, Jesse Terry, and "New Music Seminar Showcase at Arlene's Grocery" Competition Grand Prize winner Xolie Morra of The Strange Kind will be taking the stage. Morra beat out over 900 other acts for the chance to play this year's stage with her track "Over My Head". Check out more from Xolie in the playlist below, and be sure to swing by our showcase on June 20 at Arlene's Grocery in NYC.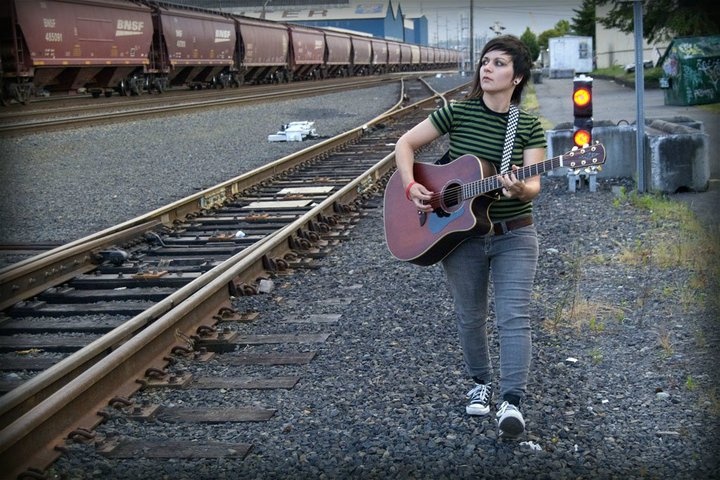 Tyler Bryant was only eleven when he got the calling. It was in a music store where Roosevelt Twitty, a sixty-three-year-old bluesman, was playing. A decade later, Bryant's come into his own as a blues musician. He's got a song on Guitar Hero 5; a feature in the film Rock Prophecies alongside Santana, Beck and Slash; and serious hype from Vince Gill, who called Bryant a future guitar god. One listen to Tyler Bryant & The Shakedown and you'll realize the future is now. The band delivers sweaty and swaggering rock with plenty of blues gristle. From the droning, shivering Say A Prayer to the bruising guitars of The House that Jack Built, to the delta blues moan of Kick the Habit, Bryant and his comrades know how to give listeners a visceral thrashing. If you worship at the altar of whiskey-soaked, cigarette-singed, explosive blues rock, well, you just met your gods.