It's that time of the year where we pretty much feel obligated to make some kind of year-end list that sums up our favorite happenings or people in the music world. But hey, if the world ends in 2012, this could be our last opportunity to make one of these! Anyway, we're switching it up a little bit"since this is Live Wired, we're only going to focus on what what went on in arenas and small clubs across the world. Instead of simply making a 'best of' list, we're giving out superlatives to some of the artists and bands who went on tour this year.
Top Grossing & Most Attended: U2 360° Tour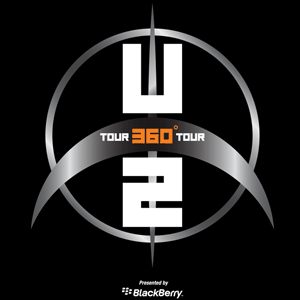 Starting back in 2009, U2 embarked on a worldwide tour and just didn't stop until the summer of this year. Between all the records they broke and the extravagant set they treated the sold out crowds to each night, this tour was nothing short of amazing. It even grossed about $100 million more than the next best tour this year (Bon Jovi). Total Gross: $293,281,487 / Total Attendance: 2,887,972
Most Hyped: Watch The Throne Tour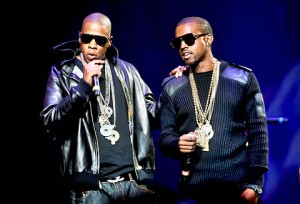 Two of the biggest names in the world of music, Kanye West and Jay-Z teamed up and finally released their collaboration album Watch The Throne in August, and pleased fans even more by going on tour in support of the release.

The Good
Wayne Coyne marries couple onstage at Osheaga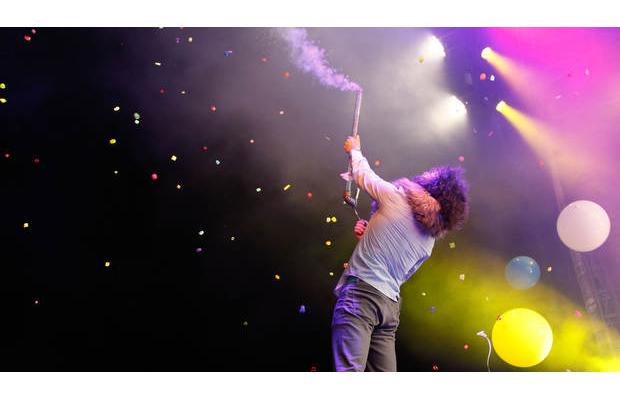 With a Muzak version of Do You Realize playing in the background, Wayne Coyne married two fans (dressed for the occasion as Dorothy and a lion) just before their last song at Montreal's Osheaga Festival. By the power of the Flaming Lips, the universe and LSD, I now pronounce you man and wife, Coyne proclaimed during the brief ceremony, before kicking into a rousing rendition of the song. Knowing Coyne's expertise with fetuses, we wonder if the couple will keep him in mind when they decide to expand their family.
Bruce Springsteen dances in the dark
This one's just for the lolz. Somehow this outtake reel for Bruce Springsteen's Dancing in the Dark video found the light of day this week. Just a man, his muscles and his suspenders. Dancing. In the dark. Enjoy.
The Bad
Kings of Leon cancel tour amid speculation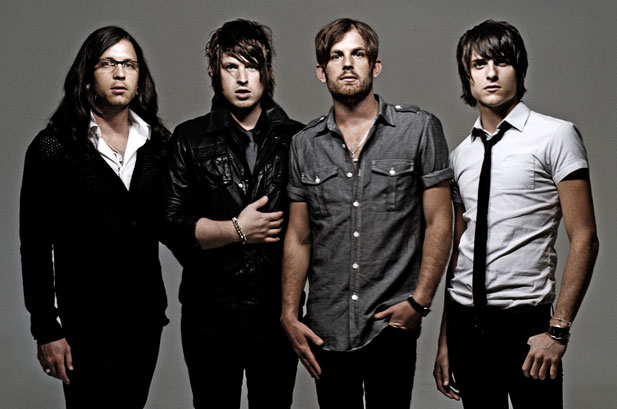 You know it's a bad show when the lead singer of the band tells you he's going to go vomit and drink a beer, then never returns. Such was the case when Kings of Leon played Dallas this week, abruptly cutting their concert short when Caleb Followill walked offstage. The fiasco was followed up with an announcement from management that the rest of the band's tour dates would be canceled due to Followill's exhaustion and vocal stress. The plot thickened when Jared Followill tweeted that the issues were actually much deeper than not drinking enough Gatorade. Rumors are now swirling that Followill's family is urging him to go to rehab. With Amy Winehouse's death fresh in everyone's mind, let's hope he doesn't say no, no, no.
Meatloaf collapses onstage
Kings of Leon aren't the only ones with problems. During a concert in Pittsburgh, Meatloaf lost consciousness and took a tumble. It still wasn't enough stop him from performing his hit I Would Do Anything For Love (But I Won't Do That). Apparently that means canceling your show after fainting. Meatloaf says the incident was due to an asthma flare up. Not to be a jerk and exploit the poor man when he's most vulnerable, but here's a video of the whole thing.
The Ugly
Introducing Maddie Spears
There's something very unsettling about hearing a three year-old sing lyrics about the room getting sexy, but when it comes from a member of the Spears family, you take it with a grain of salt. Maddie Spears delivered a cover of Aunt Brit-Brit's Up ˜N Down on YouTube. After Britney's onstage lap dance for her boyfriend, Jason Trawick, we're nervous about little Maddie's follow-up performance.
Miscellany