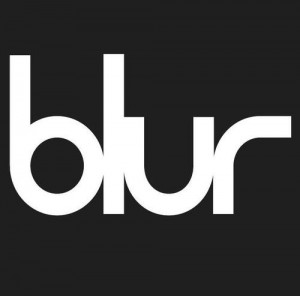 Damon Albarn has been playing with our emotions lately, first claiming that both Gorillaz and Blur were done for, then backing away from so definitive a final judgement.
Seems that he was right to do so, as today Blur has confirmed speculation (resulting from an extended teaser campaign) and debuted two new songs, "Under The Westway" and "The Puritan." The band announced the live stream and then digital availability of the tracks via their official Twitter, @blurofficial. Check out the performances here with links to buy the tracks.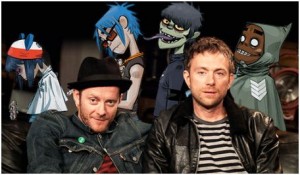 According to RollingStone, Damon Albarn of Blur and Gorillaz has provided clear indication that both bands are reaching their end. In an interview with The Guardian, Albarn was asked if Blur had planned any performance dates after their upcoming and anticipated Olympic closing concert. Albarn responded with, "No, not really. I hope that's the truth and that that's how we end it." The singer also said that "Under the Westway," a new stand-alone single recorded by the band, is likely to be the last studio recording by the band. "I don't really see any more recordings after this," says Albarn. "So it's nice to have finally done one song where we did it properly."
Albarn indicated that the different priorities of his bandmates played a part in bringing Blur to an end, stating, "One thing I've learned, and I'm sure you're exactly the same, is that everything I think I've got totally sorted out, and I know exactly what's going to happen, it never works out that way," he says. "I find it very easy to record with [guitarist] Graham [Coxon]. He's a daily musician. With the other two, it's harder for them to reconnect. You know what I mean? It's fine when we play live " it's really magical still " but actually recording new stuff, and swapping musical influences, it's quite difficult." Rolling Stone reports that the group had been slowly writing and recording new material over the past few years, but only the one-off singles "Fool's Day" and "Under the Westway" were completed and released in that time, according to Albarn.
Albarn didn't let up on the bad news, as he began to doubt on the future of Gorillaz as well, claiming a future for the band is "unlikely" due to a disagreement with his collaborator on the project, artist Jamie Hewlett: "Jamie [thinks Gorillaz is finished], which is fair enough. I think we were at cross purposes somewhat on that last record, which is a shame. So until a time comes when that knot has been untied…"
Continuing, he claimed that the tension between Hewlett and himself initially began when the artist didn't provide much new art for the tour in support of their 2009 album Plastic Beach. "The music and the videos weren't working as well together, but I felt we'd made a really good record, and I was into it. So we went and played it."