Let's face it, sometimes the past should stay dead. But when an awesome artist fades from popularity, their fans later wonder, Where are they now?  You may not know it, but many artists you've loved in the past are still hard at work writing new albums or preparing to tour once more. Fortunately, you now have Second Coming to reintroduce some of your favorite acts of the last few decades and give you the scoop on what you can expect from them in the future.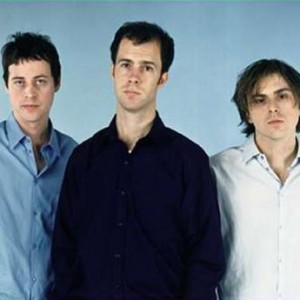 THEN: As we know, the early 90's saw an alt rock explosion. Singer-songwriter Ben Folds jumped into the fray with a band of his own, Ben Folds Five. An indication of Folds' off-kilter humor, the band was actually a trio (an in-joke unsurprising to anyone who knew that Folds' first band, Majosha, released an EP called Five Songs About Jesus, which included four secular tunes). The band's self-titled debut LP garnered them a significant amount of buzz upon its release in 1995, but it was their sophomore effort, Whatever and Ever Amen, that spawned the hit "Brick." Though they went on to record a third record (and most of a fourth), but decided to "amicably" split up in 2000. Folds, of course, went on to rock the suburbs with a successful solo career, but it seemed as though the world had seen the last of the Five.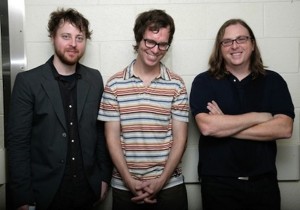 NOW: In 2011, Ben Folds Five reunited once more to record three tracks for Folds' compilation album, The Best Imitation of Myself: A Retrospective. A few months later, Folds announced via Twitter that they would be writing and recording a brand new album: "It's happening fo sho – Day 1 in studio with Robert and Darren through March #NewBenFoldsFiveRecord." Looking ahead to the rest of 2012, BFF are slated to headline New York's Mountain Jam, as well as perform a set at the legendary Bonnaroo Festival in Tennessee. The new record's title and release date are still TBA, but we're excited to hear what they sound like thirteen years after their last album.
Who could forget the wild video for "Underground?"