Kim Kardashian Fighting With Kanye West Over Money & Pregnant With His Baby
Kim Kardashian, Kanye West Dating: New Couple's Playlist
Bruce Jenner On Kim Kardashian And Kanye West's Romance: 'I'm Not That Excited'
They say the only bad publicity is no publicity, but nothing has got to be better than the barrage of headlines about Kanye West and Kim Kardashian's current celebrity coupling that popped up online over a recent forty-eight-hour period. The good news is that by the time you read this, the union may already have gone the way of Kanye's recently reported dalliance with Katy Perry, or Kardashian's seventy-two-day marriage to basketball player Kris Humphries.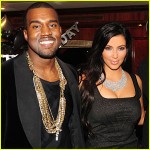 At least Kanye + Katy would have been a love connection that  made sense"if not from a romantic standpoint (Perry is probably too mouthy and headstrong to tolerate West's diva antics), at least from a business one. It could have been the low-rent version of his pal and sometime collaborator Jay-Z's marriage to Beyonce, with Kanye and Kim being the Mertzes to Jay-Z and Beyonce's Ricardos.
While an ongoing romantic relationship would guarantee Kim + Kanye (= Kimye) lifetime Us Weekly coverage, at what cost? Kim, who says she was friends with Kanye for years before they made their love connection, has everything to gain by dating Kanye. The seventh season of her E! reality series Keeping Up with the Kardashians begins on May 20, and the Kanye episodes should prove to be a ratings goldmine. Should Kimye make it all the way to the altar, a televised wedding would probably be the biggest thing since Prince Charles and Lady Diana Spencer at London's St. Paul's Cathedral, or Luke and Laura on General Hospital.
(more…)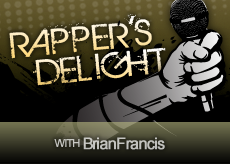 For aspiring hip hop artists, releasing a debut album can be a scary moment. If the album flops, it can damage more than just your reputation"it can also make you doubt yourself, your talent and the very music you poured your heart into. But, on the flip side, what if a first album is too good? What if an artist drops a landmark album and spends the rest of his/her career living in its shadow? Many rappers who are defined by their first release (or single) leave fans vexed by years of comparably lukewarm releases afterwards.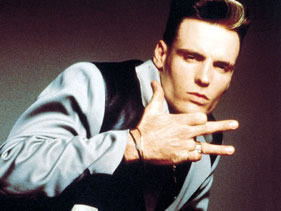 Take Vanilla Ice, for example. When To The Extreme dropped in 1990, it was the fastest selling hip hop album of all time and won him both Favorite Pop/Rock New Artist and Favorite Rap/Hip Hop New Artist at the 1991 American Music Awards. And, of course, the monumental track "Ice, Ice Baby""one of the first hip hop singles to top the Billboard charts"is credited with making hip hop popular with white people. Whether you love it or hate it, you have to admit it's remarkably catchy. But how could he possibly keep pace with such a stirring debut? Especially because, and let's be honest here, his well of musical ability isn't really all that deep. After five more studio releases (soon to be six), he's still barely more than a faint and mildly amusing memory to most.
Another prime example is Nelly. Since the success of Country Grammar in 2000, Nelly has never regained the same level of sensation. Granted, he's had his share of hits: "Hot in Herre," "Dilemma," "Air Force Ones" and "Pimp Juice" for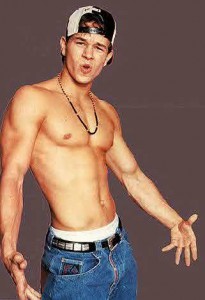 starters. But none of his four later albums match the 8.4 million US copies sold of Country Grammar and, besides, "Country Grammar" and "Ride wit Me" will always have a special place in our hearts. And we could go on and on: Chingy. Chamillionaire. Marky Mark and the Funky Bunch. Not that Marky Mark and the Funky Bunch were necessarily destined for greatness, but the smashing success of Music For The People set the bar a little high. It didn't help, of course, that their follow up album was rushed out in a year and lacked a healthy chart-topping single. But that's enough about Marky Mark.
Don't be too disconcerted, though. There are just as many artists out there who have had illustrious and enduring careers despite their industry shattering debut albums. Take the Wu Tang Clan, for example, with Enter the Wu-Tang (36 Chambers). While virtually impossible to top, this hip hop benchmark paved the way for a legendary career without killing its longevity. Of course there's also the Beastie Boy's Licensed to Ill, Nas' Illmatic, Biggie's Ready To Die and Dr. Dre's The Chronic"none of these artist have exactly fallen off the face of the earth either. It's a phenomenon worth thinking about though; the line between a positive first release and a destructive one may not be as simple as just tallying album sales.