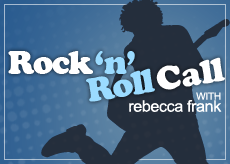 It's been ten years since the release of Punk Goes Metal, the first of a nine-disc set of cover compilations released by Fearless Records. Today, the tenth installment in the series, Punk Goes Pop, Volume 3, hits shelves.
Upon first view of the tracklisting, you may be surprised to see which artists appear on this record. While the early Punk Goes… albums featured scene staples like Yellowcard, The Starting Line, Thrice and Taking Back Sunday, Punk Goes Pop, Volume 3's lineup includes few artists that the average music listener would know (and certainly no bands that truly qualify as "punk"). The question from here on out, then, is: Can the underdogs pull their weight?
The album starts off with a cover of Jay Sean's "Down" by "crunkcore" duo Breathe Carolina. Unfortunately for Breathe Carolina, the very mention of "crunkcore" will be enough to keep many from giving this track a chance.
"Down" does set the tone for most of the record, though, which reflects the hottest trend in pop rock: the electronic-meets-screamo style made famous by bands like Attack Attack! and 3OH!3. If this doesn't sound like your cup of tea, be warned: you probably won't like most of Punk Goes Pop, Volume 3.
The third track, a cover of Lady Gaga's "Bad Romance," comes to us from OurStage band Artist Vs Poet. Though it's been covered a million times already, this is a solid version of it and remains very true to the original.
Another highlight of the record is Mayday Parade's cover of Jason Derülo's "In My Head." Vocalist Derek Sanders can hit all the high notes without relying on autotune, and the track as a whole is refreshingly straight forward and not overproduced.
After the harmony-laden pop vocals of Sparks the Rescue's cover of "Need You Now" by Lady Antebellum fade out, you may be caught off-guard by the growls of We Came As Romans vocalist David Stephens. Romans' cover of "My Love" actually ends the record nicely, though, with clean vocalist Kyle Pavone's Justin Timberlake-like croon going head-to-head with breakdowns and synth riffs.
Unfortunately, covers do not always do the original song justice (you'll probably find yourself skipping The Ready Set's bland version of B.o.B and Hayley Williams' "Airplanes"), but if you're a fan of teen "popcore," you're likely to be pleasantly surprised with this collection.
Pick up Punk Goes Pop, Volume 3 in record stores and online today and check out Mayday Parade's cover of "In My Head" below!
Tracklisting:
1. Breathe Carolina – "Down" (originally recorded by Jay Sean ft. Lil Wayne)
2. Woe, Is Me – "Hot 'N Cold" (originally recorded by Katy Perry)
3. Artist Vs Poet – "Bad Romance" (originally recorded by Lady GaGa)
4. Mayday Parade – "In My Head" (originally recorded by Jason Derülo)
5. Asking Alexandria – "Right Now (Na Na Na)" (originally recorded by Akon)
6. This Century – "Paper Planes" (originally recorded by M.I.A.)
7. The Word Alive – "Heartless" (originally recorded by Kanye West)
8. Family Force 5 – "Bulletproof" (originally recorded by La Roux)
9. Of Mice & Men – "Blame It" (originally recorded by Jamie Foxx ft. T-Pain)
10. Miss May I – "Run This Town" (originally recorded by Jay-Z ft. Kanye West and Rihanna)
11. The Ready Set – "Airplanes" (originally recorded by B.o.B ft. Hayley Williams)
12. Cute Is What We Aim For – "Dead And Gone" (originally recorded by T.I. ft. Justin Timberlake)
13. Sparks The Rescue – "Need You Now" (originally recorded by Lady Antebellum)
14. We Came As Romans – "My Love" (originally recorded by Justin Timberlake ft. T.I.)