Pill is making headlines in more ways than one this year.  First, for his end of the year Twitter rant against his label, Warner Music Group, then with the revelation that he is NOT part of MMG.  Now, he's announced a new album with Killer Mike and Outkast's Big Boi is in the works.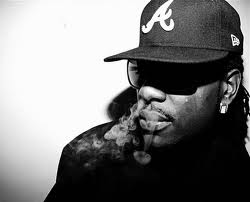 On December 28, the Atlanta-based rapper took to Twitter to air his beef with Warner, who he says failed to push his album. I bet u can name you favorite artist and the turn on the TV and see the video and hear it on the radio. It's not rocket science," he vented.  Despite major media hype on the heels of his uber-successful 2009 mixtape, 4180: The Prescription, his 2009 deal with Warner never resulted in a full-length album.  Instead, a string of mixtapes and features followed. He was featured on the cover of XXL's 2010 Freshman 10 issue alongside J. Cole, Nipsey Hustle and Jay Rock, among others, and gave a great showing during the 2011 BET Awards cypher. Still, no album, and no major radio push. To have all that set in stone, I thought it would've been pushed a little bit harder, went a little bit further, but it didn't," he said.
In February 2011, Maybach Music Group insinuated that Pill was their latest signee.  He was featured on the MMG compilation album, Self-Made, Vol. 1 and posed alongside the Maybach Music crew on XXL's October cover. Still, the rapper says despite speculation, he was never signed to the imprint.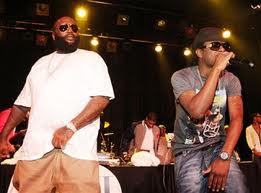 I never signed any paperwork with Ross. It was just my deal was over at Warner already," Pill told MTV News last Tuesday.  "I never really went on tour with them; I never really did anything with them," Pill said. "The only time I performed on tour with them is when it stopped in Atlanta. They still showed love to a n—a when it was time to go to Vegas, or Cali, you know, whatever the label had put together for us to be on as a whole."
Now, Pill and his attorney want to dissolve their deal with no word of where he's going next. They do plan, however, to release his latest mixtape, The Epidemic within weeks.  While he's clearly peeved with Warner, Pill says he's not mad at Rick Ross.
"I ain't got nothing against none of them, nobody. It's just the situation don't work," Pill said matter-of-factly. "It's cool with us, I don't got nothing against Ross either. It's just I don't talk to him. Despite the it's all good attitude, there seems to be some lingering disdain on Pill's part. I ain't really got too much to say to somebody that ain't got too much to say to me. I'm not a brownnose, I ain't a punk ass n—a and I'm not finna go trying to chase behind somebody that ain't sayin' nothing to me." Ross isn't too concerned, as he's busy promoting his latest mixtape, Rich Forever, which hit the streets Friday.
Now, Pill is busy making music with two of his hometown's heavyweights, Killer Mike and Big Boi. In February, the trio teased a possible group formation to fans.  After eleven months of crickets on the subject, it looks like the plan may be coming together after all.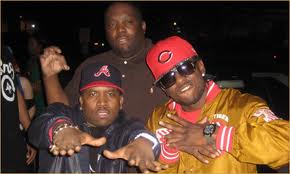 "We working, we thinking about dropping a tape, honestly 'cause me and Big and all us we done did records already," Pill told MTV's Rap Fix Live last week. We thinking about droppin' a tape and then droppin' an album. We already workin', we getting' it in. It's a full-time grind," he said. "Them two are rap greats and for them two to actually want to do a project with me, it's unbelievable."
Even with endorsements from some of hip hop's most respected rappers, Pill still feels he has something to prove. "For other people to try to think that I'm not lyrical enough or I'm not as good a rapper"you got guys that everybody looks up to as rappers doin' a project with me," he said. "So you know I'm just ready for that sh– to actually take off so we can show people what hip hop look like in the flesh."