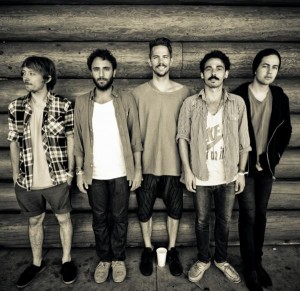 Indie rock band Local Natives will be releasing their sophomore album, Hummingbird, on January 29th, 2013. The new full-length is co-produced by Aaron Dessner of The National, which is sure to garner more attention from indie fans across the globe. While the release is still months away, you can hear one of the new songs, "Breakers," here. Fans of The National will be able to recognize the influence on the record, especially during the chorus, while the track still delivers Local Natives' signature vocal harmonies and powerful percussion. According to TwentyFourBit.com, this album was recorded "in Montreal and at Dessner's home studio in Brooklyn." Here is the tracklist for the rest of Hummingbird:
1. You & I
2. Heavy Feet
3. Ceilings
4. Black Spot
5. Breakers
6. Three Months
7. Black Balloons
8. Wooly Mammoth
9. Mt. Washington
10. Colombia
11. Bowery
If you like Local Natives, then you might also like OurStage artist Warning Birds.
More Like This:
Warning Birds is a band of Perthians led by Sam Carmody, a virtuosic singer songwriter with a bent for storytelling that tugs at the heartstrings. With his bandmates"bassist Carmen Pepper, guitarist Bensen Thomas and drummer Tim Bates"Carmody crafts dreamy, fitful indie pop. On Sally glistening pangs of guitar meld with gossamer layers of vocals and brisk rhythms in a tale of love gone dangerously wrong. Plastic Palms explodes out of the gate with soaring guitars and drums, then settles into a meditative meander through watery guitars and the intertwined vocals of Carmody and Pepper. Nowhere do these two sound more transcendent than on Ghost Town, a shuffling, melancholic melody with a chorus that swoons. There must be something here, they sing in harmony, before their voices are swallowed by rolling drums and funereal horns. Fans of Arcade Fire will love this. Put it on, sit back, and get your blissed-out brood on.