The British are coming"again!
It's been more than a hot minute since multi-platinum boy bands like *NSYNC and Backstreet Boys roamed the earth and ruled the charts. Now, after a decade-long dormancy, cute, heavily-styled guys who sing in harmony and don't play instruments are suddenly back in fashion.
Once again, the UK is leading the charge onward and upward. While Backstreet Boys and *NSYNC were born in the USA, they enjoyed their earliest success in the UK. This time, though, the new wave of blushing boy bands represents an authentic UK-born-and-bred British invasion.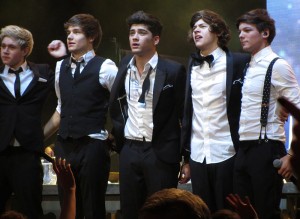 The members of The Wanted, whose "Glad You Came" single has climbed into the Top 3 of Billboard's Hot 100 (the quintet's self-titled US debut album arrives April 24), and One Direction, whose first album, Up All Night, just outpaced Adele to enter Billboard's Top 200 album chart at No. 1 (176,000 vs. 148,000 copies sold), all hail from Britain and Ireland.
In just a few months, both groups already have enjoyed more US success than Ireland's Westlife, or Take That, perhaps the UK's biggest boy band ever, who aside from one Top 10 single (1995's Back for Good), never made it big in the States. (With the exception of Spice Girls and Bananarama, UK female vocal groups"including All Saints in the ˜90s and, more recently, Sugababes and Girls Aloud"haven't fared much better in the US over the years.)

Sometimes it's not what song you sing but to whom you sing it. And if Selena Gomez's new hit, "Love You Like a Love Song," is art imitating her love life, she couldn't have picked a better object for her affection than boyfriend Justin Bieber. Though the romance occasionally has been hazardous to her health–death threats from too-ardent Bieber fans and a recent mystery illness (she blamed exhaustion, the rumor mill churned out one about a Bieber bun in her oven)–it's also worked wonders for her career.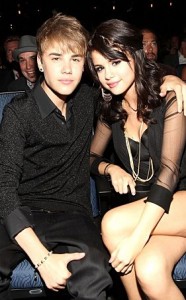 A quick recap of the life and times of the rising star: A few years ago, Gomez was just another Disney Channel starlet trying to make good on the pop charts. By this time last year, she was running neck-and-neck with Demi Lovato in a tween-and-teen-pop world ruled by Miley Cyrus. For anyone older than thirteen or fourteen, she was the one who wasn't dumped by a Jonas Brother.
But love changes everything. Though she's probably still best known as the girl who won Bieber's heart, Gomez is now solidly in the running for teen queen. Thanks to her Bieber connection, she's become a tabloid and celebrity magazine favorite and, with near-perfect timing, she's at last a true pop star. In the July 23 issue of Billboard magazine, her aforementioned latest single jumped from No. 66 to No. 35 on the Hot 100, and it's shaping up to be her biggest hit yet. Could nineteen-year-old Gomez have done it without Bieber, seventeen? Possibly. But he's guilty by association of helping to pave her way to possible multi-platinum status.
Gomez isn't the only singer reaping the benefits of high-profile love with a younger teen. Australian pop star Delta Goodrem, twenty-six, was virtually unknown in the United States until she began dating Jonas brother Nick, eighteen, in May. Though it's too soon to tell what effect it will have on her commercial potential in the US, there's no doubt that millions of Jonas fans who'd never heard of Goodrem back when she was engaged to Brian McFadden, the former member of the UK boyband Westlife who's now a judge on Australia's Got Talent (they announced their split on April 1), now know her name and her face.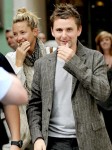 Muse's Matthew Bellamy was hardly unknown in the States when he began dating Hollywood star Kate Hudson, previously wed to Chris Robinson of the Black Crowes. But he'll no doubt have more to celebrate than fatherhood (to Bingham, his and fiancee Hudson's son, who was born July 9) by the time Muse releases its next album. Bellamy's increased visibility, courtesy of his significant other, could finally propel his band, which has yet to score a platinum album in the US and has had only one Top 40 single ("Uprising," No. 37 in 2009), into Coldplay territory.
Ah, Coldplay. Chris Martin needed Gwyneth Paltrow as much as Keith Urban needed Nicole Kidman, or Jay-Z and Beyonce needed each other (professionally, that is), but there's something about the meeting of two mega-superstars that almost always ends up boosting their careers to even more stratospheric highs (see Brad Pitt and Angelina Jolie, Brad Pitt and Jennifer Aniston, and Brad Pitt and, well, Gwyneth Paltrow). That's what happened with Tim McGraw and Faith Hill, who were both major hitmakers in their own right when they got hitched 1996. Since then, the supercouple have ascended to superstar status in tandem.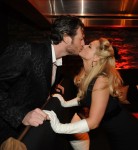 Blake Shelton and Miranda Lambert, who began dating in 2006 and married in May, are currently following their lead. She spent the last year winning pretty much every country music award in the business for her third studio album, Revolution. Meanwhile, he landed a new gig as a judge on The Voice, NBC's new hit star search; his first platinum single, "Honey Bee," became a No. 1 country and Top 20 pop hit; and his new album, Red River Blue, just became his first to top the Billboard 200 album chart.
Sure they were both doing just fine on their own, but like all successful couples, on and off the clock, they're even stronger together. May they all continue to prosper on the charts and love happily ever after.