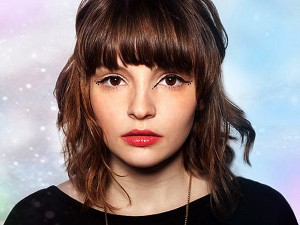 There are few bands in the indie world right now with more Internet hype than CHVRCHES. Their synth-infused sound is all the rage in Pitchfork-influenced communities, and after the following cover they'll certainly be on your radar as well.
While in the studio working on their recently released debut album, CHVRCHES recorded a few additional tracks to be used for promotional purposes. One of them, a cover of Whitney Houston's "It's Not Right, But It's Okay," found its way online this morning. The original dance club production has been replaced with atmospheric-yet-driving synth work, and the results are sure to create even more buzz today. You can stream the cover at the end of this post.
Taking on a Whitney Houston classic is certainly cause for skepticism, but there is something so original about CHVRCHES take on the track that it's hard to find fault. Comment below and let us know your thoughts on the cover.