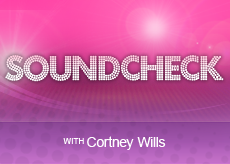 This year's BET Awards nominations are in with Chris Brown leading the pack, snagging six nominations, going head to head with his ex, Rihanna in two of the four categories she's up for. We're guessing the former flames will exchange friendly fire if their recent Twitter reunion is any indication. Rihanna recently began following Brown, prompting a fourteen-year-old fan to ask the singer if she and Chris could be rekindling their romance.  The singer fired back at the fan, It's f—in' Twitter, not the alter!
Point taken, RiRi¦but you can't blame a girl for wondering why you would give a damn what your former attacker had for lunch.
Brown, (who is also nominated for Best Actor for his role in Takers) will be battling himself for Best Collaboration, where he's nominated for Look At Me Now with Busta Rhymes and Lil Wayne and Deuces, his hit with Tyga and Kevin McCall. He will face Rihanna and Kanye West for their smash, All of the Lights.  West, who scored four nominations, will go against Drake (also four noms) again, along with B.o.B. and Rick Ross for Best Male Hip-Hop Artist. Chris is  joined in the Best Male R&B category by Trey Songz, Bruno Mars, Cee Lo Green and Usher.
As far as the ladies go, Rihanna's up against Keri Hilson, Jennifer Hudson, Beyoncé and Marsha Ambrosius in the Best Female R&B race.  Nicki Minaj is also up against herself in the Viewer's Choice category, where both Bottoms Up with Trey Songz, and Moment For Life with Drake are up for the honor along with Weezy's 6 Foot, 7 Foot featuring Cory Gunz and Mindless Behavior's, My Girl, and Brown's "Deuces."
Willow Smith is up for three awards including the Young Stars Award, (up against Diggy Simmons and brother, Jayden) and Video of the Year for her smash hit, Whip My Hair.  Joining her in the Best New Artist category are J. Cole, Bruno Mars, Miguel, and Wiz Khalifa.
Cali Swag District is up for Best Group along with N.E.R.D., Diddy-Dirty Money, New Boyz and Travis Porter. They received their nomination news just days after their group member, M-Bone was gunned down in Inglewood, California.  The 22-year-old  Dougie dancer, Mante M-Bone Talbert of their breakthrough hit, Teach Me How To Dougie was killed in a drive-by shooting in his Inglewood neighborhood on May 15.  While there were several witnesses, Inglewood Police had no motive for murder and no clear suspects at press time.
Friend and fellow nominee, B.o.B. weighed in on the tragedy and reflected warm memories of the young rapper, telling MTV News He was the one; he brought a lot of the life with the dance moves. He was really innovative in that aspect of it. Initially, when I heard about the news"when you hear it, it's almost like, damn, you don't even want to believe it."
While M-Bone had not appeared on the actual recording of Dougie, Jermaine Dupri explained what a big part of the group he was. "I believe that he was the one that they all looked to, to learn how to do the Dougie," Dupri said. "Everyone was about it, but he was the one who went hard with it."
Cali Swag District and the rest of the nominees will be onstage at the 2011 BET Awards, airing June 26, Live from the Shrine Auditorium in Los Angeles.