If at first (or second, or third) you don't succeed… maybe it's time to tweak your approach. That's not to take anything away from good old-fashioned talent and tenacity. But sometimes success"or, say, getting into the Top 10 of Billboard's Hot 100"takes a little something extra.
For every Katy Perry, Bruno Mars and Rihanna, who all scored their first time at bat, dozens of acts"like Adele, for instance, who only managed to swing as high as No. 21 on the Hot 100 with the four singles from her debut album 19"take their sweet time getting to home base on the charts. You see, no matter what Lady Gaga says, not all American idols are born that way.
So beyond the music, what works in favor of the aspiring pop star? For some, like Foster the People, patience is truly a virtue. Others get an assist from powerful marketing/publicity machines and/or clever image consultants. Here's what we've learned about delayed chart success and how to pull it off from several artists who are currently working their way up the pop ladder.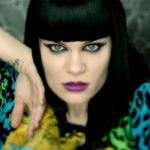 Glamor is good. Evolution is a natural progression for pop stars. Lady Gaga may be the same girl she was when she burst onto the pop scene in 2008 with "Just Dance," but she hardly looks the same. Yes, she still has a penchant for the outlandish, but these days she looks far more expensive. Currently undergoing a similar shift in style is Jessie J, who first burst onto the scene in 2010 walking the fashion tightrope between hip hop and punk in her Do It Like a Dude video, and spent the better part of last year bumming around mid-chart level for her clashing musical and sartorial efforts.
For her fifth single "Domino," though, the singer discovered that it's okay to clean up well, which she does in the song's video, slinking about like Katy Perry with a better voice, without a freaky piercing or Goth effect in sight. Morphing into an aspiring fashion icon over the course of numerous costume changes won her a ticket into the Top 10 for the first time. If it ends up being her last, let's hope she got to keep the outfits.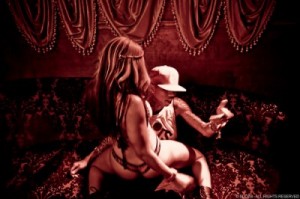 Sex Still Sells. In the immortal words of Bell Biv DeVoe (on the great 1990 ode to lust "Do Me!"), "Smack it up, flip it, rub it down, oh no!" BBD and Sir Mix-a-Lot would be so proud. Not since 1992, the year backsides ruled, with Mix-a-Lot's "Baby Got Back" topping the Hot 100 and Wreckx-N-Effects' Rump Shaker jiggling all the way to No. 2, have butts figured so prominently in the making of a Top 10 hit.
They're all over the place in the two-and-a-half-minute strip club-set promotional video for Tyga's "Rack City" that debuted on YouTube last September and became a viral hit months before the single's release, racking up more than 20 million views. Not to take anything away from the song"or the official heist-style video, which premiered on January 9"but Tyga might owe his Top 10 breakthrough as much to tits and asses as to a song with an irresistibly slinky hip-hop groove.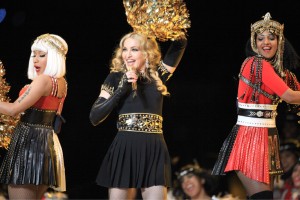 It's Who You Know (Or With Whom You're Willing to Collaborate). M.I.A. methods may be questionable, but her timing is impeccable. On February 3, the day she debuted the video for her new single, "Bad Girls," she also debuted in the video for Madonna's new single "Give Me All Your Luvin'."
Her fans probably never thought they'd see the day when the iconoclastic singer of "Born Free," would literally be a cheerleader for Madonna, but rah rah-ing for the would-be queen of pop made "Bad Girls" her single most likely to make it onto the Hot 100 since "Paper Planes" became a surprise No. 4 hit in 2008. (Lest we forget she's still a bad ass capable of stirring up controversy, she flipped the bird while appearing with Madonna at the Super Bowl on February 5, becoming the most-talked-about aspect of the entire performance.)
It's a tactic that's worked three times for David Guetta, most recently with "Turn Me On," his current collaboration with Nicki Minaj"Madonna and M.I.A.'s partner in pop predictability in Give Me All Your Luvin',the single, video and Super Bowl performance"and an artist who has spent most of her young career climbing the charts in tandem with other artists. Not that she NEEDS anyone's help. Super Bass, her biggest and best Top 10 hit so far, was the one she pulled off all by herself.