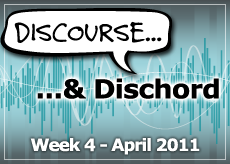 The Good
EMI's charity auction for Japan raises $940,000
A jacket worn by Chris Martin on Coldplay's Viva La Vida Tour, a 1987 Ferrari owned by Daft Punk and a cupcake trampoline from Katy Perry's current California Dreams Tour were just a few items that raised a chunk of change for EMI's charity auction for Japan. Held on eBay, the auction raised $470,000, which was matched by EMI to the tune of $940,000. Biggest seller? An original Birkin bag used by Jane Birkin, which fetched a whopping $163,000. Possibly the most irrelevant item up for bid? A day on tour with Simple Minds"which would be great, you know, if it were 1985.
Dude Photoshops Justin Bieber on other dude's photos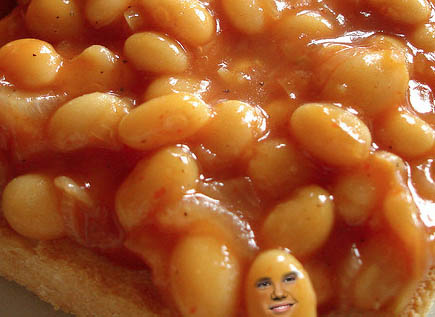 Oh that David Thorne. Always up to something. When his colleague, Simon Dempsey, went to lunch, David snuck into his file of stock images and Photoshopped Justin Bieber's face onto the lot of them. Heated emails, name calling and a formal complaint ensued. We hope HR called David into the office and gave him a promotion simply for creating Bieber Beans.
The Bad
50 Cent debuts new comedy site
50 Cent launched a new comedy site, ThisIs50Comedy.com, hosted by G-Unit comedian Young Jack Thriller. So, it's definitely a site, but we're not sure about the comedy part. The first video is a tour of Thriller's house, where he points out all the places where he, uh, "has relations" and then shows us where he poops. (Spoiler alert"it was a toilet.) We love NSFW as much as the next guy, but Thriller is crass without being original. Next.
Poly Styrene from X-Ray Spex dies from breast cancer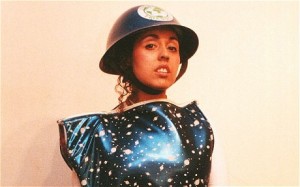 Influential punk icon Poly Styrene, real name Marianne Joan Elliott-Said, succumbed to breast cancer this week. The singer rose to fame in the band X-Ray Spex before embarking on a solo career. She was 53. R.I.P.
The Ugly
Will.i.am says condoms are a turn off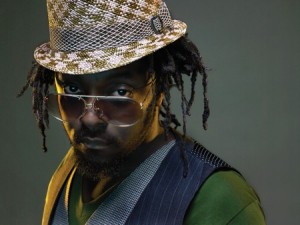 You know what turns Will.i.am off? Finding condoms in a woman's house. Or not finding baby wipes. So said the Black Eyed Peas front man to Elle Magazine.
You know what turns us off? Most of his lyrics, especially these.
Lil B receives death threats after announcing album title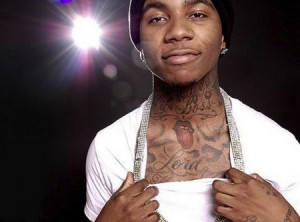 Bay area rapper Lil B is getting it from both sides after announcing he'll name his next album I'm Gay. GLAAD is a little ticked because Lil B is not, in fact, gay. Then there are wild homophobes who are ticked at the thought that he might indeed be gay. Lil B told MTV News that he's received death threats after making his announcement, despite the fact he meant gay as in happy. People, the dude has a song called I'm Miley Cyrus. Isn't that a more culturally divisive claim?
Miscellany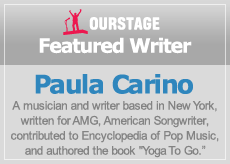 Like all great historical movements, punk rock's timeline extends back further than its universally accepted starting date of 1977. Antecedents like the early Stooges and MC5 albums suggested, as far back as 1969, the dwindling peace-and-love influence of the hippies on popular culture, and indirectly voiced the rumblings of discontent of a disillusioned generation.
Teenagers of the ˜70s started to resent the bloated excess of classic rock and the slick materialism of the disco scene. Although small musical fires were being set all over the world simultaneously, one of punk's ground zeros was the shabby rock club CBGB on New York City's then-dicey (now mostly gentrified) Bowery. The sartorial outrageousness and garage-y musical grit of The New York Dolls, and later the rough and tumble, untutored appeal of The Ramones, Voidoids, Patti Smith, Blondie and other stars of the CBGB scene turned designer/clothing shop-owner Malcolm McLaren's head, later to resurface as influences on the band McLaren managed, The Sex Pistols. Indeed the CB's scene, given wings by the 1976 release of the first Ramones album on Sire Records, made a big impact in the UK amongst unemployed, disaffected teenagers of the underclass, who immediately adopted (and adapted) the do-it-yourself aesthetic to express their own dissatisfaction with their decaying empire, bad economy and hopeless-seeming future.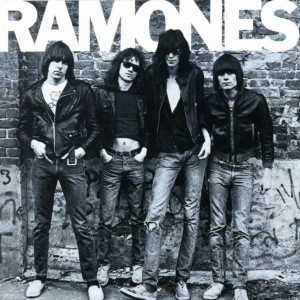 By 1977, The Clash, The Subway Sect, The Buzzcocks, Siouxsie & the Banshees, X-Ray Spex, The Slits and many more bands were all making important, yet musically diverse, contributions to the punk canon. Other punk scenes flourished in Ireland (The Undertones) and Australia (The Saints, Radio Birdman) and punk became well-represented all over Europe and North America.
At the turn of the ˜80s, punk had splintered into a variety of styles, including hardcore (especially popular on the West Coast of the US), new wave, synth-pop and post-punk. Hybrids and offshoots evolved, like two-tone ska, cowpunk, psychobilly, garage-punk and surf-punk. Metal began to reemerge as an influence, and many bands added metallic elements, to varying degrees, to the punk template. A more melodic and perhaps song-oriented strain of punk emerged toward the end of the decade, giving rise to what became known as alternative rock, and later indie rock. The Seattle punk scene gave birth to grunge, and grunge's posterboys, Nirvana, became one of the best-loved bands of the era.
The success of Nirvana and other alternative acts changed the music industry in the ˜90s. Punk was more widely accepted than ever before.  By mid-decade, radio and MTV were playing the hell out of pop punk bands like Green Day and Jimmy Eat World. As punk became more and more mainstream and commercial, teenagers and other creative folks continued to find ways to reclaim the sound and attitude for their own"Riot Grrls, twee pop, emo, screamo, post-hardcore, dance punk and an endless variety of other subgenres have materialized, all fueled by the same passionate need to rebel, to communicate and, ultimately, to rock.
Paula Carino is a musician and writer based in New York. She's written for AMG, American Songwriter and contributed to the Encyclopedia of Pop Music. She's also a yoga teacher and authored the book "Yoga To Go."