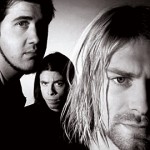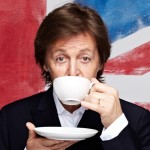 To those of you who haven't fainted yet from disbelief at the sight of that headline, I can assure you this is no joke.
For the first time in 20 years, the two surviving members of the legendary '90s grunge band Nirvana will reunite for a special charity performance tonight in New York to benefit the victims of Hurricane Sandy. However, since their iconic frontman Kurt Cobain committed suicide in 1994, the reunion calls for a replacement. So, who better to join drummer Dave Grohl and bassist Krist Novoselic than the great Sir Paul McCartney?
That's right. If a Nirvana reunion didn't sound bizarre enough, then allow Macca to be the icing on the awkward cake. According to The Sun, the 70-year-old pop rock legend was asked by Grohl to "jam with some mates," who, unbeknownst to the Beatle, turned out to be Nirvana with the addition of unofficial fourth member Pat Smear.
Next thing you know, they're playing a reunion show for a star-studded audience like it's no big deal. Can you even imagine Macca's aged British accent uttering the angst-ridden drugged out gravely vocals on "Smells Like Tean Spirit?" Who would have thought that "Rape Me" would be sung by the same guy who performed "Yellow Submarine." Well, millions of listeners are about to find out tonight. It will certainly be a spectacle, that's for sure. Let's just hope this is a one time tribute.
If you like Nirvana, then you might also like OurStage's own Fiction Reform.
More Like This:
Courtney Love (Ew) Says Nirvana Musical (Gross) Isn't Happening (Thank God)
Watch The Official Trailer For Dave Grohl's Sound City Documentary
GRAMMY Nom Says The Beatles are History/iTunes Brings Them Up To Date
It's the catalogue that keeps on giving. This summer, The Beatles are set to make a (marketing) comeback with the re-release of their animated film "Yellow Submarine," now on DVD and Blu-ray. Bonus features will include interviews, commentary, a making-of documentary, photos and collectible stickers. This release arrives in the wake of an aborted 3D remake of the 1968 feature film.
A "Yellow Submarine" picture book is set for release, separately, on April 24th, along with a re-release of the pseudo-soundtrack album of the same name. The film itself is set for release on DVD and Blu-ray by the end of May 2012.