It's always nice to see quality music being made by the offspring of our beloved stars and cultural icons. Most often, we wish the celebrity kids would just go away, taking their vanity projects with them. But the people on this list have shown integrity and originality in a business where that is a challenge for many would-be artists, and they handle with composure the additional burden of being compared to their famous parents. Two Beatles kids made the list, but hey, there could have been more (sorry Julian Lennon, James McCartney, and especially Dhani Harrison, who I wanted to include just cause he seems cool).
7. Ziggy Marley
Ziggy Marley is everything you might want from the son of Bob Marley. He fronted his family band, The Melody Makers, and then struck out on his own with some solid solo records, continued his father's Tuff Gong record label (forming Tuff Gong Worldwide, technically a different label), founded a charity and launched a comic book, Marijuana Man. You might think a guy like Ziggy would go against the beaten path, but when OurStage talked with him recently, he was most engaged when asked about the comic and reefer in general.

Transcending the legacy of a famous parent isn't easy, especially when that parent is the most celebrated reggae musician of all time.  Yet, with all the pressure that such a family history brings, Ziggy Marley consistently lives up to his father's musical legacy while proving his own songwriting abilities on every new record.  After more than fifteen years of recording with his siblings in The Melody Makers, he went solo in 2003. This June he released his fourth solo album Wild and Free.  We sat down with Ziggy to talk about his new album, his collaboration with Woody Harrelson and how marijuana can (really) save the world.
OS: Tell us about the upcoming album Wild and Free. What was it like to return to your usual material after releasing an album specifically for children?
ZM: It wasn't as much fun, not like doing the kids' stuff. The kids' stuff was easy, light and loose. But this one's much more serious, much more thoughtful songwriting process. Just more intense. More intense.
OS: Do you think you might do more albums for kids in the future?
ZM: I don't know, I mean, it depends. I don't keep planning stuff. We'll see.
OS: You collaborated with Woody Harrelson on the title track from the new album"what was it like to record with an actor rather than a musician?
ZM: It wasn't really collaborating with an actor. I don't look at him as an actor. Woody's a friend, and we share some ideas on things. So it was very spontaneous actually, and not something we had planned to do. We shared some ideas when we were doing the song, and I started inviting him, Hey, come sing. I didn't think it would be on the album, but then it sounded good to me and I said, All right, let's put it on the album.

OS: The pro-marijuana theme from that song is also included in the Marijuanaman comic you released on 4/20, which features a superhero who saves the world using hemp. In what ways do you think that plant has the power to save the world?
ZM: The fiber of the hemp plant can be used for many different purposes. The whole plant, actually, can impact the environment in a very positive way if we use it instead of certain things we use more widely now, like cotton or trees. Cutting down trees… it can actually help the planet and help the people of the planet, because trees are very important. The seeds are the most complete protein in the vegetable kingdom on this planet. So the nutritional value is really exceptional. And it's a weed, so it can grow very easily. In a lot of countries where there's malnourished children or poor children, you could easily find nutrition in the seed. It also can be used to make biofuel. Thousands and thousands of uses this plant has, which can have a positive impact. Everybody's talking about a "green revolution" and "eco-friendly" and everything"becoming eco-friendly. I just think, it seems to me, that if you really believe that idea, then you have to use this plant. It's the most eco-friendly plant on the planet. There's nothing more "eco" than this plant; nothing more good for the soil, nothing more good for the people, nothing more good for the environment than this plant. If you're not using this plant, then it's BS, really. All this eco-talk is BS. Without this plant there's no eco, there's no green revolution without this plant. If we don't use it, we're going to be stuck.
OS: How was the process of making the comic book? It seems like a lot of fun.
ZM: Yeah, I was really excited about it, because I'm into comic books and cartoons and crime-fighting superheroes and things like that. I really couldn't wait to see it come out of the imagination, on paper. I went through with the artist and writer, scripting what the idea was and the story and the characters and how it works, all these types of things. I was really excited.
OS: Between the comic book and the recent documentary Marley African Road Trip, you're delving into a lot of different mediums. What inspires you to branch out into other areas?
ZM: I kind of have that creativity inside of me, you know? It's just a part of me. So it's like, I have to find another outlet for the other ideas that I have, outside of music, and these are the outlets. The creativity doesn't stop with music, it kind of goes on into other avenues.
OS: One of those other outlets is your reggae/dancehall label, Tuff Gong. What exciting things do you have going on with the label right now?
ZM: Um, let's see. Just my album right now. Some stuff in the future, but nothing I can speak about right now.
OS: Keeping it under wraps?
ZM: Yeah, for now, for now.
OS: You split your time between Florida, Jamaica and California"three very different places in terms of their musical culture. How does the music scene you grew up with in Jamaica compare to the scene in the US?
ZM: Well, the music scene in general has changed. Growing up in Jamaica I started seeing it really young, and music was recorded by musicians in the studio, kind of organic. Things kind of changed, now it's more machine music. A lot of the music now is like, the same. The same beats, the same tempos. Back in Jamaica, in the old days, music was much more free. It wasn't about everybody trying to jump on the same bandwagon. Nowadays, that's what it's like, that's what music is like. Every song has the same kind of thing… and then the industry itself changed into more of a corporate thing instead of a music thing. So a lot of artistic feeling is lost, and a lot of artistic feeling is stifled because of the corporate ideologies. It's not about art, more the commercialization of the music instead of the art in the music.
OS: What did you learn from watching your father in the studio as a kid?
ZM: I just remember him working really hard and being into the music, being on top of the music. Working hard through nights, late nights and a lot of rehearsals. And discipline, and what it takes, and what the music means. I learned a lot of that by seeing it and watching it.
Check out Ziggy's Web site for upcoming tour dates!

After interviewing another member of The Unity Tour earlier this summer, we were excited to sit down with the tour's founding and headlining band 311. The easy going nature of their music and unique blend of multiple genres are perhaps their most striking attributes "not to mention the band's work ethic and glowing chart track record. Everyone one of the band's releases have peaked within the Top 15 on the Billboard Top 200 album list. With catchy songs, charting albums and industry respect, we were curious to pick guitarist/vocalist Nick Hexum's brain about the band's techniques, releases and accomplishments. Check out what he had to say!
OS: You've been doing the Unity Tour for 5 years now. What has the name come to mean and why has it become such a staple for the band?
NH: "Unity" is one of the coolest words in language.  It means oneness.  It has always been associated with us. First, it was the name of the first CD we ever put out"that was a huge deal in '91 Omaha "311 actually has a CD! They are big time!" It also is a song on our first album and in 2003 we started branding our summer tour with that moniker.  In order, our main support for the Unity Tour has been:  OAR, The Roots, Papa Roach, The Wailers, Matisyahu, Snoop Dogg, Ziggy Marley and this year, The Offspring.  What a great way to spend a summer!
OS: The Unity Tour has featured quite an eclectic lineup of support acts (Snoop Dogg, The Dirty Heads, The Offspring, etc). How do you decide on who will come along on the tour each time?
NH: We want to make sure the bands have the right attitude.  No shoe-gazers or anger merchants for the Unity Tour. We invite bands that are going to be fun and put on a good show.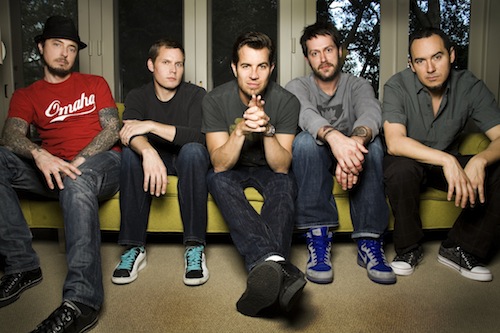 OS: You've called Uplifter your heaviest record. What inspired a release like this?
NH: Some of it is heavy.  As always, you get an eclectic blend with 311. "Too Much Too Fast," "Two Drops" and "My Heart Sings" from the new album are not heavy at all.  We try to take both sides, the hard and the beautiful, farther each time around.  Perhaps our next album we will attempt to put the hardest and most beautiful into the same song.  The possibilities are endless.
OS: Bob Rock produced the latest album (perhaps one of the reason for its heavier sound). What was the artistic process like with a guy who's worked with bands like Metallica?
NH: We learned so much from him.  His vast experience was an endless well for us.  He's a really nice guy, too.
OS: You've all had a positive, easy-going attitude on and offstage throughout your career. How has the band been able to maintain this during all of your hectic schedules and the stresses of being such a noteworthy band?
NH: We work hard on ourselves on and off stage.  You only go around once so why not do your best to face your issues and help mankind?
OS: 311 celebrates 311 day every year with shows, sales and live streaming. How did this whole thing get started?
NH: People had been suggesting that perhaps our name was in reference to a date.  We realized we could turn this into a holiday and it's been gaining steam ever since.  This last one was the greatest night of my professional life so far.  There was so much love in the room you could taste it.
OS: Many of your albums and songs have ranked well on the Billboard charts. Is there a song or an album that you think really captures the 311 sound the best?
NH: I'm quite fond of Uplifter right now.  It's standing the test of time.  We plan to make the next one our best yet!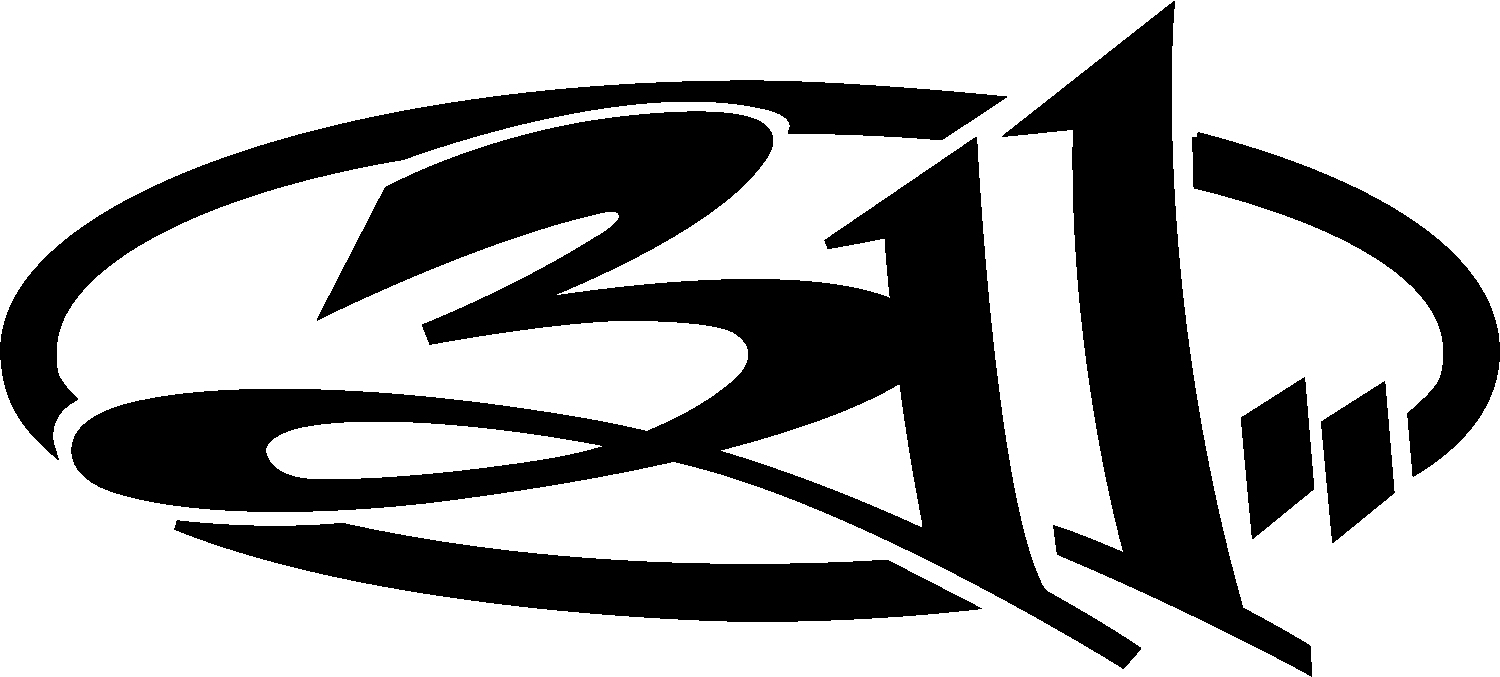 311 has schedule a cruise to celebrate March 2011 that sets sail on 3/3/2011. In the meantime, check out some of the band's fall dates:
10/16- DeLuna Festival, Pensacola, FL
10/17- Alabama Theatre, Birmingham, AL
10/19- LC Pavillion, Columbus, OH
10/20- Sherman Theatre, Stroudsburg, PA
10/21- House of Blues, Atlantic City, NJ
10/23- Pier Six Pavillion, Baltimore, MD
10/24- Charlottesville Pavillion, Charlottesville, VA
10/26- Tennessee Theatre, Knoxville, TN
10/27- House of Blues, Myrtle Beach, SC
10/29- The Fillmore,  Charlotte, NC