What's underneath those beards, anyway? Anyone who has ever lent an ear to the legacy of long-lived boogie rock legends ZZ Top can tell you that there's a fair share of Texas blues in the band's background. But as an elegantly appointed new boxed set makes clear, the backstory of Billy Gibbons"the Top's singer and guitarist since their '69 inception"also boasts a heaping helping of psychedelia.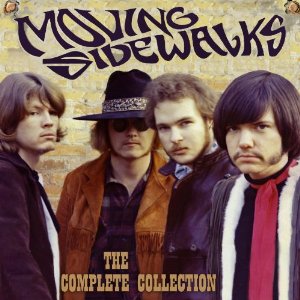 Moving Sidewalks " The Complete Collection, just released by reissue specialists Rockbeat Records, chronicles the journey of a young Billy Gibbons through the Houston music scene of the mid-to-late ˜60s on his way to forming the band that would become a rock & roll phenomenon. If you've ever yearned to peek beneath the fulsome facial hair of the famous frontman, either literally or figuratively, all you have to do is open up this enticing package. Not only does the photo-laden 54-page booklet offer up images of a clean-shaven, baby-faced Billy in his teens as a member of The Coachmen and then the Moving Sidewalks, the two CDs encompass the entirety of both bands' output. (more…)

Hunter Hayes has hit gold with "Wanted," the second single from from his self-titled debut album. Between that song and the first single from the album, Storm Warning, Hayes has also watched digital sales move beyond the one million mark.
Although Hayes is only 20, he is a virtuoso performer, writer, and producer who played every instrument and writes or co-writes every song on his album. The 2012 Academy of Country Music (ACM) New Artist of the Year nominee is on a musical fast track touring with household names including Taylor Swift, Rascal Flatts, Keith Urban, Brad Paisley, Trace Adkins, and Hank Williams Jr. As he continues his own tour and looks ahead to joining Carrie Underwood's "Blown Away" tour this fall, it's clear his star is continuing to rise. Recently he took time out from his jam-packed schedule to talk about his music, performing and one special inspiration for his latest hit single.
OS: Congratulations on your recent success! You've certainly had a lot of great news lately. It has to feel surreal in a way.
HH: Just about five years ago or so when I was a freshman in high school, I was dreaming of this day. I was dreaming of traveling in a tour bus and playing theatres and [large venues]. Now I'm dreaming about traveling with several tour buses and playing arenas. This really is all a dream come true.
OS: So you co-wrote the song "Wanted." What is the song about?
HH: I co-wrote it with Troy Verges. I had this idea about what I wanted to tell this (female) friend of mine who I just want to spend time with every time I'm home. So we were talking about that and he was helping me with what I'd say. So that's really how the song came together.