OurStage Hip Hop Habit: IB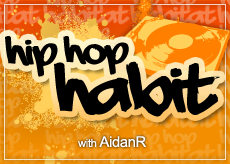 Taming your  jealousy of another person's success becomes a lot easier when you keep in mind that everyone's just trying to make it. Same goes for the world of musicians. The collection of artists here on OurStage consists of minnows and sharks with careers both static and mobile, perhaps the latter of which is best exemplified in female emcee IB. To be fair, this girl is connected. Like really, really well connected. From her familial ties to the Knowles family (yes, that would be the family of Beyoncé Knowles) to the star-studded guest spots in her OurStage catalog (Wale makes an appearance), it appears on paper that she's off to the races. In reality that hasn't happened yet, but if her fantastic output remains consistent, it will soon.
Hailing from Houston's storied third ward, IB literally grew up in the shadow of Destiny's Child. Wanting so much to emulate Beyoncé, Kelly and Michelle, IB and her friends started up their own girl pop group and took it as far as they could before realizing they were too young and just weren't ready for the big time. Whether she regrets skipping out on what could have been is irrelevant, but her rhymes prove that if nothing else, she did a lot of learning in her second lease on adolescence, evidence of which can be found in her fantastic raps.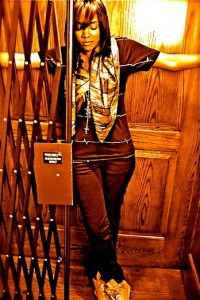 Dear Daisy steps foot in the door with a soggy sax/brass interplay and guitar riff that sounds inherited from boastfully Kentuckian rappers Cunninlynguists. The mood is dismal from the start, as IB uses the mild instrumental tones as a landscape on which paint her sorry past: Did you grow up with one brother/ no mother/ junkie daddy/ are you happy/ that's me/ cause if so that explains exactly/ why I'm an easy target so you just attack me. The justified venting continues throughout Dear Daisy, IB leaving no sour character in her past unpunished. From ex-lovers to slighting haters, the stories IB tells down memory lane make the fact that she's made it to where she is today even more impressive, and gives legitimacy to the meaning behind her moniker, Incredibly Brave.
That down-in-the-dumps mentality is nowhere to be found in Ain't No Stoppin' Me Now, despite the open verse profiling a maybe/maybe not so fictional drug arrest. If Dear Daisy was a slow-paced drive through rotten nostalgia, Ain't No Stoppin' Me Now puts the pedal to the metal as IB uses an extended car metaphor to describe just how commanding her momentum has become. Within my city they hatin'/ bypassin' me like I'm fakin'/ there's way too many takin' my ideas and runnin'/ but my headlights are bright/ I can see them comin'/ I don't slam on my breaks/ I smash on the gas a bit harder. Instrumentally, this tune carries same melancholic atmosphere but the chord changes resolve to a resolution tinted with hope, a resolution cemented in Chris Styles' empowering chorus soliloquy: I'm gon' show the world and everybody who ever hated/ you can't change it/ I've done made it/ ain't no stopping me now.
As long as she doesn't get cold feet about the biz, there's little that can go wrong from here on out. Having earned invaluable connections and experience from a management stint with Matthew Knowles Music World Entertainment and opened for blockbuster names the likes of Wale and Drake, it won't be long before this battered underdog climbs out of the pits and sings for all the world to hear.