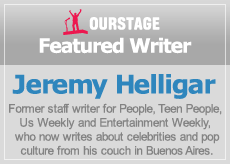 What do Cher, Diana Ross, Doris Day, Frank Sinatra, Mark Wahlberg, Peggy Lee, Queen Latifah and Will Smith have in common? All pop stars-turned-actors, they each mined gold and platinum or scored chart hits in music before landing Oscar nominations. This fall, Christina Aguilera, Janet Jackson and Justin Timberlake will launch campaigns to join their company.
Unlikely, you say? You're probably right, but early word is that Justin Timberlake just might be needing a tux come Oscar night next February 27th, thanks to his performance as Napster co-founder Sean Parker in the Facebook drama The Social Network, which opens today.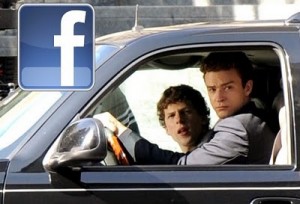 A friend of mine who has seen the film says no way, but Popeater writer Jett Wells, who presumably saw the same movie, thinks it's a distinct possibility, if not quite a probability: "Timberlake, who appears to have finally shaken the awkward pop star-making-movie-cameos phase of his career, seems poised to become a force to be reckoned with in Hollywood."
And his 2003 Justified/Stripped Tour co-headliner? Considering what has become of Christina Aguilera's music career"her current album, Bionic, is a certified flop that likely won't even go gold"Burlesque, her film debut (November 24th), would have Showgirls written all over it were it not for her above-the-title costar.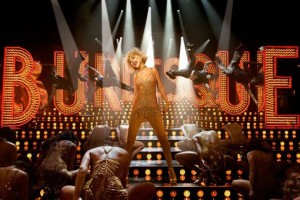 Say what you will about her strangely immovable face, but she will forever be known as "Oscar winner Cher." As for Aguilera, she wisely chose a role "wannabe American idol " in which she doesn't have to completely give up her day job. In the trailer, Cher and 2010 Oscar nominee Stanley Tucci do most of the talking (words by director Steve Antin along with Juno writer Diablo Cody and Erin Brockovich scribe Susannah Grant, an Oscar winner and nominee, respectively), while Christina Aguilera does what she does best: She sings.
I'm still not 100 per cent sure what Timberlake's Nipplegate partner at the 2004 Super Bowl, Janet Jackson, is doing in Tyler Perry's For Colored Girls (opening November 5th), or why her eyes are that unnatural shade of light brown on the film's poster.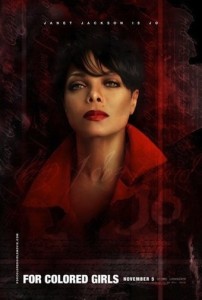 She plays Jo, one of seven women on the verge of a nervous breakdown, in the film adaptation of the 1975 Tony Award-winning play For Colored Girls Who Have Considered Suicide When the Rainbow Is Enuf. She's lucky to be top billed in an ensemble that's embarrassingly rich with talent: Whoopi Goldberg, Phylicia Rashad, Kerry Washington, Kimberly Elise, Loretta Devine and Thandie Newton, who, interestingly, was cast after Mariah Carey had to bail for medical reasons. If Jackson doesn't bring it and more, she'll rue the day that Beyoncé didn't get the job.
Jeremy Helligar is a former staff writer for People, Teen People, Us Weekly and Entertainment Weekly, who now writes about celebrities and pop culture from his couch in Buenos Aires.