Can Tabloid Overexposure Make and Break Pop Stars?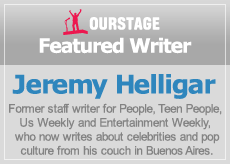 The tabloids giveth. The tabloids taketh away. Where would Jon and Kate Gosselin, Kim Kardashian and the former stars of The Hills and Laguna Beach be without them? Even Jessica Simpson extended her pop stardom when she became a regular in gossip magazines. Most people probably know Tara Reid not from American Pie or anything else in her filmography (which includes movies directed by Robert Altman and the Coen brothers), but from her tabloid trajectory, which began in the early '00s as the fiancée of then-MTV Total Request Live host Carson Daly. And Paris Hilton owes both her name recognition and "career""which would include the modest success of Paris, her 2006 pop album"to tabloid notoriety.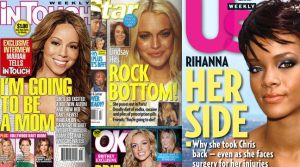 While tabloid exposure broke down Reid's career as effectively as it built up her fame, that old gossip mill has never really churned in Lindsay Lohan's favor. She's spent so many years starring on the cover of every tabloid in the business that most people seem to have forgotten that she was once a talented actress and promising singer. A similar thing happened to Whitney Houston during her Bobby Brown years and more recently with her failed "comeback." Where's George Michael's career these days? And it took Michael Jackson's 2009 death to remind the masses of his remarkable music talent.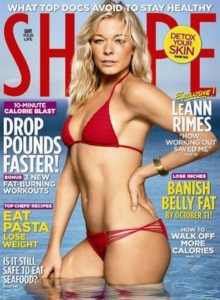 Then there's LeAnn Rimes. Once a multi-platinum music star, she spent less time on the charts in the past year than she did in the tabloids after leaving her husband for married actor Eddie Cibrian (both Rimes and Cibrian are now divorced from their respective spouses and publicly an engaged couple, though Rimes and Cibrian's ex still catfight on E! and elsewhere). Longtime fans who fell in love with her when she had her first hit at age 13 might never forgive and forget watching her sordid romantic drama play out in the press. "Swingin'," her first single since becoming a tabloid fixture spent only four weeks on Billboard's country singles chart last summer, peaking at No. 57, which doesn't bode well for her upcoming album, Lady and Gentlemen. Even public apologies and "setting the record straight" interviews, such as those resulting from the backlash of her Shape magazine cover  last month, and more recently on her ABC exclusive interview last week, haven't done much to sway public perception (or record sales) in her favor.
Too bad Rimes isn't a movie star. Historically actresses seem to have had it easier when it comes to cheating scandals. In the '50s, Ingrid Bergman had an extramarital affair with Italian director Roberto Rossellini, got pregnant and left her husband. She spent several years in self-imposed exile from Hollywood"and was denounced by the U.S. Senate"but eventually returned to Hollywood and won two more Oscars. In the '60s, Elizabeth Taylor was rewarded with the first of two Oscars after stealing Debbie Reynolds' husband, Eddie Fischer. Whether Angelina Jolie actually stole Brad Pitt from Jennifer Aniston is now almost beside the point since all three of their careers continue to thrive. And even though Julia Roberts, who hooked up with husband Danny Moder while he was married to someone else, is no longer the most bankable woman in Hollywood, her star still shines brightly.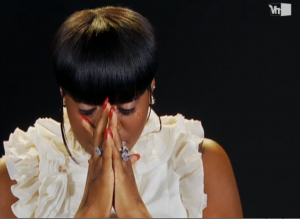 But God help the certified pop star who spends too much time in the tabloids, whether or not cheating is involved. In August, Fantasia Barrino, accused of snatching another woman's husband, sought relief from public scandal by downing a bottle of pills. Chris Brown is still atoning for his violent sins against Rihanna. Though we'll have to wait for Amy Winehouse's next album (rumored to be coming in January and by all accounts seems to be again delayed) to assess the career damage done by her tabloid-documented problems with drugs, alcohol and a wayward husband, her reputation took a major hit. So did Mariah Carey's after her breakdown in 2001, and the ton of bad press she received because of it nearly ruined her career. When I interviewed her the following year, she complained that the media went out of their way to make her look like an idiot.
Britney Spears probably would say they did the same thing to her. Despite her recent rebound after years of being a punching bag for gossip reporters, she's no longer the commercial titan she once was. John Mayer's sales are okay, but he's kind of a joke. And it will be interesting to see how Taylor Swift's apparent preference for high-profile tabloid bait" reportedly including Mayer and, most recently, Jake Gyllenhaal"will affect her career.
As for Rimes, it's hard to imagine her career recovering any time soon  from her indiscretion unless Cibrian ends up dragging her heart around. The gossip magazines would be all over it"months of "LeAnn Heartbroken Over Being Dumped," followed by "How LeAnn Put Her Heart Back Together." Comeback, Phase 1: Complete. Because nothing says, "Please forgive me" and start buying my records again," like having your heart broken and mended on the cover of Us Weekly.
Jeremy Helligar is a former staff writer for People, Teen People, Us Weekly and Entertainment Weekly, who now writes about celebrities and pop culture from his couch in Buenos Aires.