Daft Punk Creates New "Legacy" with Tron Soundtrack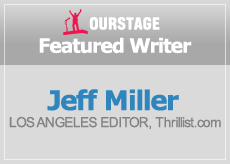 The mainstream media may have been all agog about the Kanye West and Taylor Swift record leaks last month, but for a smaller, slightly more day-glo festooned segment of the music-fan populace, one record's drop is far more revelatory.
That album is Tron: Legacy"the much-hyped 3D Disney tentpole out Dec 17th. Normally, a soundtrack album wouldn't garner much attention (outside of the Twilight series) but this one's extra-special.  Not only is it the score to a very-long-awaited sequel (years since the original: 28) but it's the first album in almost 6 years from the beloved French electro duo Daft Punk"who, in that interim, have gone from rave-music favorites to festival headliners due to the strength of their repetitive, dance-happy songs and their high-energy live show which has won them accolades on all sides of the music arena.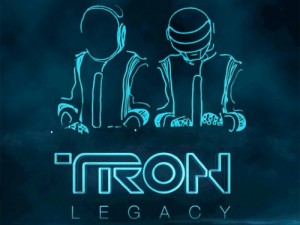 The response to this buzzy burst: mostly, a lackluster sigh. Instead of bouncy synth jams like One More Time, the closely-guarded songs are more like minor-key vignettes"mood-inducers that sound futuristic retro. That's thanks to the gurgling, ready-to-explode keyboard sounds in the background"and the nearly 100-piece orchestra in the foreground, breaking out string swells and oboe glares among Bladerunner bleakness.
Longtime fans may claim heresy, but I hear something else: progress. Sure, Daft Punk made their name on robotic chillness like Around the World but this is something more: heart-beats with old soul. The orchestrations are classic"some may claim too much so"but in being so timeless they're also unquestionably cinematic, bursting with drama in a way a dance floor cannot. On top of that, it gives them room to explore their live set. With rumors of a 2011 tour abound"and though the spaceman-helmeted, pyramid-topped light show extravaganza set 2006's Coachella ablaze"the largess and command that a full orchestra could give them could be wholly, truly epic.
But what's flummoxing the most is: what did people expect? This is the soundtrack to a movie, not an album proper. Unless you're, say, Paul Simon working on The Graduate or Badly Drawn Boy scoring About a Boy, writing for a movie's all about subtext, not overtness"a lesson likely never learned by Kanye West or Taylor Swift, but practiced"and preached"by two out-there Frenchies. Respect.
By Jeff Miller
Jeff Miller is the LA editor of Thrillist.com and has been writing about music professionally for over a decade for publications including the Los Angeles Times, Relix and Esquire.com.