Ciara: Basic Instinct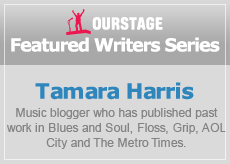 Ciara's Basic Instinct is designed to take her sound back to the catchy Crunk n B of her '04 debut Goodies. Fantasy Ride had dance experiments and hip-pop mixes but Instinct dares to travel more bass-heavy territory by definition. Ciara has likened the CD to the movie Basic Instinct and the manipulative lead character played by Sharon Stone. The video for the first single Ride with Ludacris caused a media ruckus with BET because of Ciara's graphic sensuality. But the production team of Tricky Stewart and The Dream really did concoct a beat as baneful as Stone's Catherine Tramell. And they do make the bass a governing force, but the addition of lasers inside Gimme Dat and the bright synthesizers surrounding Wants For Dinner moves the production away from the musical strengths of Goodies. Unsurprisingly, it is the ethos of Ride that divulges the true mission of the CD as A-list pop and R&B for the ladies who work as exotic dancers. It is impossible not to imagine silky gyrations and g-strings when Ciara coos over the slinky rhythmic arrangements.
Usher is the only other featured artist and he joins her on the cheery Turn It Up that lightens the mood with its party-starting ambition certain to make it a pop anthem. Sassy and sexy, the title track is a confident but vulnerable declaration about a renewed focus on her career after the emotions of a love affair distracted her from giving a full commitment to her work. As if to enforce the point about women dancing for a living Girls Get Your Money reminds female listeners not to date men without financial sustenance. Before detractors can accuse her of being shallow she completely surrenders to love in Speechless and offers gratitude worthy of an extra holiday to her mate. Instinct does not have the sparkle of Goodies but it does offer the sexiness and danceability that Ciara's fans want and expect.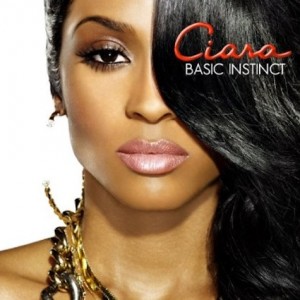 Track List:
Basic Instinct (U Got Me)
Ride (feat. Ludacris)
Gimmie Dat
Heavy Rotation
Girls Get Your Money
Yeah I Know
Speechless
You Can Get It
Turn It Up (feat. Usher)
Wants for Dinner
I Run It
Listen to My Song (Pre-Order Bonus)
Tamara Harris is a music blogger who has published past work in Blues and Soul, Floss, Grip, AOL City and The Metro Times.