Has American Idol Lost Its Platinum Touch?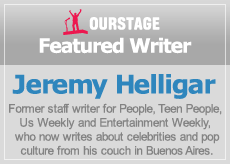 Maybe the "Glamberts" are as good as it gets? If so, American Idol's days of blasting supernovas into the pop stratosphere certainly ended with a big bang. Adam Lambert, the object of the "Glamberts'" obsession, may not be Idol's best-selling star"internationally, that would be first-season champ Kelly Clarkson, who has sold nearly 25 million albums worldwide, with Carrie Underwood taking the lead in the US with sales of some 12 million"but he might well be its biggest. His "Glamberts" dance at the altar of their pop idol with a passion unmatched even by Lady Gaga's disciples, who at least make do with Rihanna and Katy Perry when she's not around.
Interestingly, since Lambert's second-place finish in 2009's most-shocking Idol-finale twist to date, it's been nowhere but way down for other Idol contestants on the charts. Although Kris Allen, the guy who shoved Lambert into the eighth season's runner-up spot, scored a trio of Top 20 singles"one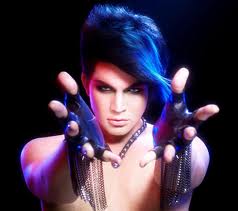 of which, "Live Like We're Dying," went platinum"his self-titled post-Idol album sold just a fraction of what Lambert's For Your Entertainment did in the US (765,000 vs. 322,000), and was the first by an Idol winner not to go gold.
This past season's Top 2 might do even worse: Last month, Lee DeWyze's Live It Up earned the distinction of having the lowest first-week sales (39,000) of any Idol winner's debut to date, and plummeted down the Billboard 200 album chart faster than you can say, "Taylor Hicks." (Remember him?) Runner-up Crystal Bowersox's debut, Farmer's Daughter, came out on December 14 and isn't expected to do much better.
Though the Fox network's Idol still has an edge in the Nielsen ratings (we'll see when its 10th season premieres on January 19, how it fares with Simon Cowell gone to launch the US version of The X Factor in September of 2011, also on Fox), but emerging competition is endangering its supremacy in the pop marketplace. As TV-produced pop stars go, the Glee cast has eclipsed just about everyone, with a string of hit albums and EPs and more than 100 singles charted on Billboard's Hot 100. Meanwhile, Lambert aside, the two top-selling stars to emerge from TV talent search's in the past two years"Susan Boyle and Jackie Evancho"came not from Idol but from Britain's Got Talent and America's Got Talent, respectively.
And more competition is on the way. In addition to Cowell's US X Factor, NBC will debut the Mark Burnett (Survivor)-produced The Voice of America, based on Holland's top TV star search, in the spring of 2011. But the success of Boyle and Evancho, neither of whom won their respective contests, suggests that it might not be whether you win or lose, or even which show you appear on, but the strength of your publicity hook. Boyle was the underdog forty-something spinster from the Scottish boondocks, Evancho the 10-year-old opera-singing prodigy.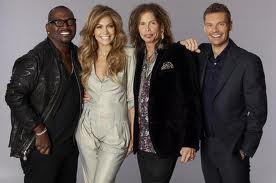 As for Idol's upcoming hopefuls, if any act associated with the show is likely to benefit from the exposure next season, my money's on new judge Jennifer Lopez. She hasn't had a pop hit in years, but 19 Management should take over her recording career pronto, release the long-delayed Love? and watch it outsell Allen, Bowersox and DeWyze. She might never again have a "Glambert"-type following to call her own, win an Oscar like third-season also-ran Jennifer Hudson, or even secure her very own episode of Glee, but she very well could provide Idol with new bragging rights as an even greater resurrector of fading celebrities than Dancing with the Stars.
Jeremy Helligar is a former staff writer for People, Teen People, Us Weekly and Entertainment Weekly, who now writes about celebrities and pop culture from his couch in Buenos Aires.