Hip Hop Habit: Yonas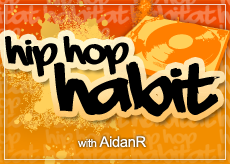 Let's start by clearing up some confusion. Some of you OurStage faithful may have noticed resemblance between ubiquitous rapper Cause and lesser known Yonas. This is because they are the same person. According to Yonas, I'll always be ˜CAUSE' to the world but I felt it was time to make a personal transition as I've grown a lot in the past 2 years and feel as tho [sic] it's time for me to be, well, me. Don't worry fans, the Bronx Banga himself hasn't disappeared, he's just changed his name! So, without further ado, I introduce to you Yonas.
Of the many ambitions laid out in Yonas's various biographies, the most all encompassing seems to be his aspiration to bring back music with meaningful content to the commercial spotlight. And, hailing from hip hop's womb, Yonas is very well equipped to bear such a burden. If the benchmarks he's surpassed thus far are any testament to his potential success, "mission accomplished" will be uttered in the very near future.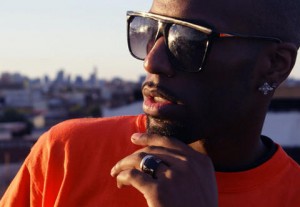 Banga opens innocently with a muted horn line, then bursts out of the gate with a barrage of fluttering percussion. Soulful female vocals appear first, boasting We're bringing back what's been missing for so long, echoing the main man's wonderfully transparent ideology. Lyrically, the song is an anthem to unabashedly making a name for yourself the authentic way " going back to your roots and starting from the ground up. Yonas was even kind enough to throw in his own personal recipe: little bit of love with a little bit of peace/ little bit of hate with a little bit of great/ little bit of move with a little bit of chill/ little bit of rhythm with a little bit of real/ little bit of luck with a little bit of will/ little bit of hope/ with a little bit of faith this is how I open the gates. Of course, his spot-on flow is evident for all 3:41, and holds true even in the beat's most chaotic sections.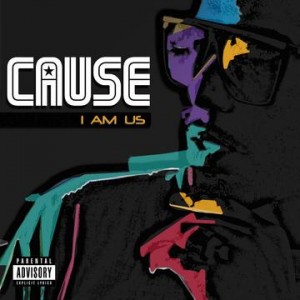 The ode to hip hop In A Daze features a relaxed beat driven with a punchy piano, all while gushing over the feeling he gets when immersed in the music I'm in love with music in the worst way. As is most noticeable in this song, Yonas is a very wise man for his age, sprinkling his rhymes with enough wit to back up his bark. I earn larger meals by collecting my pennies/ no trust funds just trustin' myself/ how superficial are those who trustin' the wealth? Refreshingly, there's no irrepressible arrogance in this budding rapper, as he shouts out to his contemporaries (Sean from 30h!3) and legendary influences (Tribe, Blackstar), always keeping himself in check.
At one point he confidently states My flow is water and I'm hearin' that you're thirsty. With a 2009 Billboard Songwriting Award for Banga, over 8000 total downloads of his I AM US Mixtape and 3000 in demo CDs sales at shows and online, it's safe to say the public is parched. You've waited long enough, drink up!