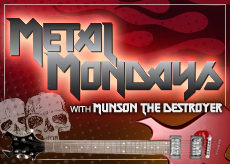 Rewind ten years to the mainstream metal scene at the dawn of the new millennium. No kids with flippy hair, just baggy Dickies and backwards baseball caps. Back when nu metal reigned supreme in the mainstream metal world. The year 2000 marked the release of Mudvayne's L.D. 50 as well as Deftones's White Pony"easily two of the most highly regarded nu metal albums ever released.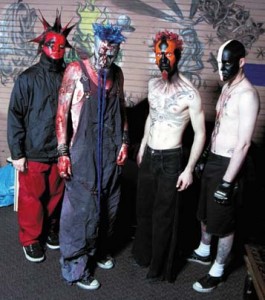 Today in 2010, many bands that led the original nu metal charge are still very much alive and kicking. On May 4th, Deftones released their seventh studio album, Diamond Eyes to critical acclaim. Nu metal legends Sevendust released their eighth studio album, Cold Day Memory to a lot of good press as well. But not all nu metal bands have had such lasting power. Bands such as Limp Bizkit fell off the map completely, and are now trying to hop back on the nu metal train and ride it to more riches with their fall 2010 release Cold Cobra. Other nu metal bands with 2010 releases: Korn, Mushroomhead,  Linkin Park, Nonpoint, Stone Sour, Ill Niño, Disturbed, 36 Crazyfists and Mnemic. Sounds like the year 2000, right?
This begs the question, why now? And who is still listening to this stuff? Try to remember who listened to nu metal back in 2000? It was mostly angsty teenagers who are now in their mid twenties, perhaps clinging on to the (not so) fond memories of their rebellious youth. Regardless, which would you prefer"hilarious "over-the-hill" nu metal bands or whiny young kids with flippy hair? At least we can get a laugh along the way while we get a good album or two from the whole movement.