Artist Takeover: Needle In The Haystack Rie Sinclair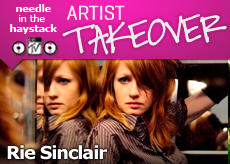 It comes as no surprise that this week's Needle In The Haystack artist Rie Sinclair chose to write about one of her greatest inspirations, art. When listening to Rie's music its easy to imagine paint being dripped on a raw canvas or a photographer's bulb flashing violently at its subject. Time and again artists draw inspiration from other artists, musicians from other musicians, and when the two meet in the middle, as they so often do, it truly is magical.
"I was in NYC last year (for the first time) and was introduced to Chelsea Art Galleries, which I then proceeded to visit almost every day [of] my entire trip.  I am wildly inspired by art; I've visited galleries all over the world and through out America.  I've even seen the same pieces in different locations at different times.  There is magic in art.
The Warhol exhibit in San Francisco's de Young was probably one of my personal favorites last year, but in more formative years I was really into The Velvet Underground.  Now that I think about it, in the last year I've also been to the Tate,  Manchester Art Gallery, several downtown LA artworks, The Guggenheim in Venice, IT and various other smaller galleries in Europe or the states.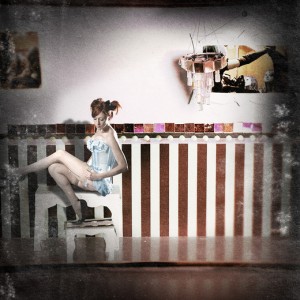 I used to hang out at the Loring Bar in Minneapolis, walk across the Irene Hixton Whitney Bridge to the Walker Art Center/ Minneapolis Sculpture Gardens and etched into the top of the bridge was a poem by John Ashbery that started, "And now I cannot remember how it was¦"
Whenever I've been stuck musically, or down, I go see art.  I hunt it down.  I'll let myself become influenced by the surroundings, making up stories out of the moment that's been captured, or created.  I really enjoy the brightly lit white-washed walls and hum of silence.  It's unobtrusive and peaceful.   I feel like I'm in a movie, lost in a moment; a very happy experience."