Sound And Vision: Will Adele Beat the GRAMMYs Best New Artist Curse?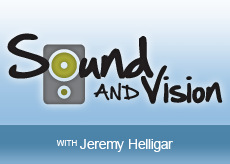 Adele
should have been a contender, but who knew she'd end up being arguably the UK's female act most likely to still be succeeding in 10 years?
When she arrived on the pop scene in 2008 with her debut album 19, she was sandwiched between" and overshadowed by"fellow Brit-soul divas Amy Winehouse and Duffy. Then something unexpected happened at the 2009 GRAMMY Awards, where Adele was nominated in four categories, including Record of the Year and Song of the Year for "Chasing Pavements," her second single. Against all conceivable odds, she pushed Jonas Brothers, Lady Antebellum and Duffy aside to take Best New Artist, the prize Winehouse had claimed one year earlier.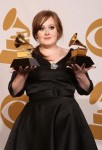 Though the careers of GRAMMY's Best New Artists have gone in many different directions (good luck,
Esperanza Spalding
), the high failure rate has spawned the urban legend known as the Best New Artist GRAMMY curse. Yes, some (Bette Midler, Sade and Mariah Carey, among them) have gone on to major careers and/or iconic status, but just as often (Starland Vocal Band, Debby Boone, Paula Cole, etc.), they haven't. And at least one (Milli Vanilli) had the award rescinded for not bothering to sing a note on the album for which they won it.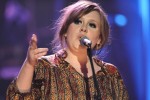 Her freshman-year GRAMMY haul aside (she also took home Best Female Pop Vocal Performance for "Chasing Pavements"), Adele has had a slow build by contemporary pop-star standards. Her first album arrived under the radar in January of 2008 and stayed there for most of the year. But by autumn, Adele was in the right place at the right time: performing on an episode of
Saturday Night Live
, which"thanks to an appearance by then-US Vice-Presidential candidate Sarah Palin"became the program's highest-rated episode in fourteen years. (Does that mean she owes her US success to Sarah Palin?)
The chart action that ensued may have been a no-brainer, but there's nothing predictable about Adele. It's not just that she sounds far more seasoned than you might expect twenty-two-year-old to be. On her 19 version of Bob Dylan's "Make You Feel My Love"" recently still hovering high on the UK singles chart more than two years after its release"she did what Billy Joel, Garth Brooks, Trisha Yearwood and even Dylan himself had failed to do: She gave the song soul.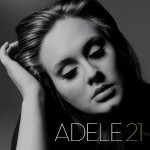 And that special brand of blue-eyed soulfulness is the foundation of her sophomore album,
21
, its power and its glory. God knows where Winehouse is at the moment, what she's doing and when/if she'll ever resurface again. And Duffy inched farther into the pop realm on her second album,
Endlessly
, and the result has been poor sales in both the US and the UK. In contrast, the critical and commercial reception to
21
, which was released on January 24th in the UK and will be out on February 22nd in the US, has been promising. A week into its life span, it was already platinum and No. 1 in Adele's homeland.
Paul Epworth's production on "Rolling in the Deep," the opening track and first single, is as big as Adele's voice (which I'd place closer to the husky domain of Alison Moyet or even Florence Welch than to Winehouse or Duffy), creating a huge wall of sound that's like nothing else on the radio right now. It entered the UK singles chart at No. 2 a few weeks ago, immediately matching the peak of "Chasing Pavements," and it's cracked Billboard's Hot 100. The album would have been more streamlined and focused with fewer producers (Epworth, Rick Rubin, Ryan Tedder and Adele herself are among the seven credited), but it's more about Adele's voice anyway, and at least she doesn't sound like she's moved on from chasing pavements to chasing hits.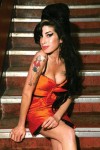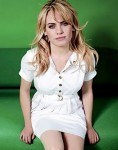 It's hard to imagine
21
's best tracks" which include left-of-the-pop-mainstream songs like "Rumour Has It" and "He Won't Go"" posing any major threat to the leading ladies on the Hot 100, but Adele's against-the-grain musical mentality works in her favor. Despite those early comparisons to Winehouse and Duffy, Adele stands on her own musical ground. Because she's not easily categorized, she's not quickly forgotten.
As Joni Mitchell, Kate Bush and other iconoclastic legends have proven in the past, long, sturdy music careers need not be built on hit singles or pre-packaged sex appeal. When the dust settles and most of today's pop starlets have fallen far out of flavor, Adele just might be the last woman standing.