Sound And Vision: Product Placement in Pop Videos — Good, Bad, Ugly Or Just Great Business?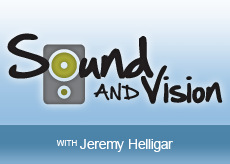 "Art vs. Commerce. That was the declaration of war made by
Neil Young
in his controversial, confrontational
1988 single "This Note's for You,"
and he didn't stop there. In the song's scathing video, Young mocked stars like
Michael Jackson
and
Whitney Houston
for using their image and music to sell consumer goods. The clip was promptly banned by MTV, but it still went on to win the 1989 Video Music Award for Best Video of the Year. Art 1, Commerce 0.
Look who's winning now. If Young were to relaunch the war with a 2011 sequel to "This Note's for You," the competition, no longer limited to such easy targets, would probably crush him. Shilling for corporations, particularly in music videos, has become as perfunctory to pop stardom as walking the red carpet, with more and more music acts seeking advertising dollars while mining for gold and platinum. For years, TV commercials have looked like MTV, and now it's increasingly the other way around, too.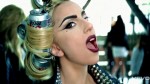 When
Lady Gaga
wore Diet Coke cans in her hair in the
"Telephone" video
, she wasn't just making an offbeat fashion statement. She was earning a massive payday. And Coca-Cola, Virgin Mobile, Polaroid and Hewlett-Packard"to name a few of the brands that popped up in the video"were getting their money's worth. If millions of video views on YouTube boosted Gaga's album and single sales, imagine what they did for Diet Coke.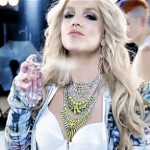 More recently,
Britney Spears
promoted her Radiance fragrance and reportedly made a cool half million for pitching Sony electronics, Make Up Forever cosmetics and the dating Web site PlentyOfFish.com and in her
"Hold It Against Me" clip
.
Avril Lavigne
endorsed Sony Vaio computers, Sony Ericsson HD digital cameras, her own Avril Lavigne perfume and Abbey Dawn clothing line as well as New York City taxis in
"What the Hell,"
while
Jennifer Lopez
advertised BMW, Swarovski crystals and Crown Royal whiskey in
"On the Floor."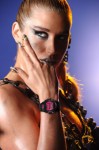 Not one to miss a bandwagon, especially one that's so profitable,
Ke$ha
worked Revolucion tequila and"like Spears and Gaga in their aforementioned clips as well as
Jason DeRülo
,
Natasha Bedingfield, 3OH!3
and
Flo Rida
in their own videos"PlentyOfFish.com into
"We R Who We R."
The clip also hawks Baby-G watches, and in return, the brand's Web site features the video and photos of the singer wearing various models on its home page.
Taio Cruz, the Black Eyed Peas, Kylie Minogue, Calvin Harris, Justin Bieber, Rihanna
and
Katy Perry
(who, thanks to a poorly-timed tweet, indirectly slammed Spears for her lack of imagination in product placing) are just a few of the others who've plugged for pay in videos.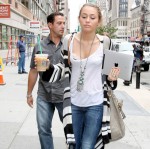 Pretty much every star engages in some form of product placement, some in everyday life (though presumably, not for pay), so it's not hard to see why more of them are giving in to the temptation to sell out. Those elaborate four-minute videos that you click to view on YouTube aren't cheap to make"in some cases, the budgets could cover the price tag of a two-hour indie film"so the product-placing singers might argue that they're just recouping expenses.
Anyway, there's long been product placement in movies, on TV shows, even, occasionally, in song lyrics. Nearly a decade after Busta Rhymes's cognac plug/hit single "Pass the Courvoisier, Part II," Ke$ha gave a shout out"and a billion dollars worth of free publicity" to Jack Daniels in her debut solo hit "Tik Tok." In 2009, Jennifer Lopez's flop single "Louboutins" touted the designer heels, and Jay-Z and Alicia Keys' "Empire State of Mind" gave the Big Apple its best free publicity since Frank Sinatra turned "New York, New York" into a standard.
As record sales continue to slip and artists seek other sources of income, it might not be too long before Madison Avenue starts slipping songwriters compensation for mentioning its products in their lyrics. Who's to say it hasn't already begun?
In the end, it's the music business. When Chris Brown says, "Look at me now, I'm getting paper," in his latest hit, he might as well be speaking for all of his fellow pop stars. They rake in that paper from album and single sales, touring and merchandise, so why should videos (which fans get to view for free on TV or online) be any different? Even before the current wave of product placement, videos were already advertisements for the artists, their singles and their albums, which are all, essentially, product. So in a sense, product placement has been happening all along. It just arrived at its logical"and instantly lucrative"conclusion.