Adele Proves That It's Talent, Not Just Sex, That Sells
We've been fans of chart-topping British songstress Adele since her debut album 19"she's hyper talented, likeable and something about her just seems… different. We couldn't quite figure out what sets her apart until last week, when XL Recordings founder Richard Russell pointed it out: Adele sells music based on the merits of her songs alone. The whole message with [Adele] is that it's just music¦ there are no gimmicks, no selling of sexuality. Russell told The Guardian, adding that this tendency to over-sexualize"as opposed to focusing on the music"has led to "boring, crass and unoriginal" songs from female artists.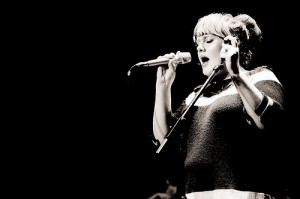 We're sure Russell doesn't mean to say that Adele isn't sexy"anyone who's seen her rock a microphone knows for a fact that she is. But the way she's marketed her success on her rise to the top is almost exactly the opposite of the way other female stars conduct their business. Need proof? Look no further than your nearest magazine stand and check out the past several months of Rolling Stone. Rihanna graced the April 1 issue in shorts that, quite honestly, could have been painted on, and Katy Perry wore nothing but underwear and a come-hither stare in her most recent cover feature, Sex, God, and Katy Perry. (Yeah, why even make a mention of the music?) Either of these images would be right at home in Playboy, but isn't RS a music magazine? Shouldn't the focus of these cover stories be on these ladies' songs and not their other, um, assets? Not to get all neo-feminist on everyone's asses, but we doubt that the editors were asking Keith Richards to strip down for his cover shoot. (And actually, thank God for that.)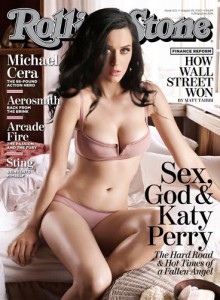 In an earlier interview with Q Magazine, Adele pondered her career and how sexifying it just wouldn't work. I can't imagine having guns and whipped cream coming out of my tits, she said. Even if I had Rihanna's body, I'd still be making the music I make and that don't go together." The girl's got a point"revealing photos and ridiculous costume choices aside, her reign at the top of the charts goes beyond promotion and into the music. Like her image, the entire message of her runaway success 21 is contrary to most of the women who dominate Top 40 radio. Rolling in the Deep is a song of power and liberation, a stark contrast to RiRi glorifying bondage in S&M or J. Lo's party anthem On the Floor. Come to think of it, there may only be one other Top 40 female who regularly keeps it PG while owning the charts, and that's everyone's favorite country sweetheart Taylor Swift.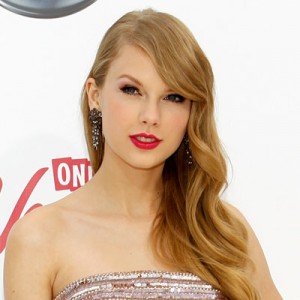 Maybe it has to do with talent. After all, no offense to Rihanna and Katy Perry, but these are the facts: Adele is on a completely different plane when it comes to her writing ability and vocal range. Perhaps there's a sliding scale of sexism in pop where talented female musicians prove their worth through music, and hot girls who can carry a tune get dressed up in barely-there outfits, hide behind a layer of vocal effects and rely on publicity stunts like making out with chicks onstage to promote their new material. You have to wonder: Is the world missing out on the next Janis Joplin or Chrissie Hynde because they don't want to prance around in a thong and machine gun bra?
While we're hopeful that Richard Russell is right and Adele will help alter how the industry markets female acts, change is slow in the music industry so it's hard to be optimistic. But at the very least she's stepping in the right direction, forcing label execs to look beyond the spandex-clad size zeroes for hit songs and to give consumers a little more credit. There's nothing wrong with a fluffy pop song, and sure, sometimes it's funny to watch people squirt whipped cream out of their tits. But maybe Adele will help spawn a new generation of songstresses who write less about getting sleazy and more about things that matter. Because while no one is arguing that sex sells, sometimes skill sells too.