Soundcheck: Beyoncé's '4' Will Score…Eventually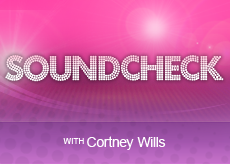 By now, Beyoncé's fourth album, 4 has been out for a week and staked its claim on the charts. We've all read the mixed reviews and ponderings of pop-culture commentators debating whether or not this one is a "flop". For me, it couldn't be.  Beyoncé does not know the meaning of words like that.
4 is an obvious transition for Bey, pushing her audiences to grow with her and inviting them through a journey they may not have expected.  Sprinkled with tinges of the B we know and love are songs like "Countdown" and "Best Thing I Never Had" while the mid-tempo "Party", featuring Andre 3000, is more of a stretch but equally endearing.  She challenges fans to be open-minded, telling MTV, "I'm not in a box. It's not R&B. It's not typically pop. It's not rock. It's just everything I love all mixed together in my own little gumbo of music." While some are surprised by the unconventional tracklist, her formula hasn't changed all that much.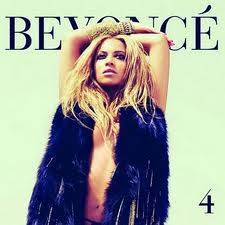 I remember being equally perplexed upon first listen of her 2006 hit,  "Ring The Alarm."  I was not immediately drawn to the harsh, aggressive, angry-sounding B and unusual tempo changes of the song.  Then came the video, and live performance at the VMA's, and I was hooked.  The song became an instant anthem, and I had visions of Beyoncé whipping her ponytail every time it played.
"Run The World (Girls)" was the 4's first single, and had an equally mystifying effect the first few times I heard it.  It was weird.  Disjointed. Chaotic.  I didn't get it. The video, of course, did not disappoint and I was once again enamored with the Texas-born beauty.  Then came her Billboard Awards performance. Phenomenal.  She literally brought the house down and delivered one of the best television performances in the show's history.  If that wasn't enough, she decided to immortalize the once forgettable single by singing it to THE girl that run's the world, Oprah Winfrey at her farewell show.  Now, every time "Girls" comes on the radio, I find myself dancing relentlessly and feeling empowered. She did it again.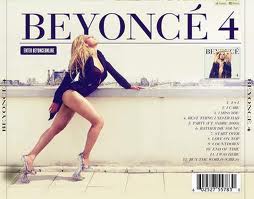 Beyoncé can sell anything.  That's what makes her great. She aired "Year Of 4" two days after the album's release on MTV and BET, inviting fans into the making of the album.  In it, she invites us into the secret world that is "Beyoncé's real life" and makes the case for her album's creation.  She forces fans to become truly invested in her journey, and the resulting records.  She lovingly pushes us onto her page, challenging us to doubt her.  We wouldn't dare. "Sometimes we don't reach for the stars, sometimes we are satisfied with what people tell us we're supposed to be satisfied with, and I'm just not going for it." The intensely guarded star shows us footage of life with husband, Jay-Z while seducing us with songs like "1+1" in the background. Genius.
The only thing more astounding than Beyoncé's unrivaled ability to make us love her is the effortlessness with which she pulls it off.  I know she's tricking me, and I don't mind at all.  I don't feel forced, only more hypnotized, by her charm, her talent and her swag.   The truth is, it doesn't matter what I think I like, Beyoncé will surely get me there willingly, one way or another.  She's just so damn good.