Rapper's Delight: Carlos Ferragamo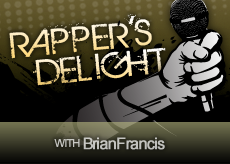 We know you're still a little bummed about Fourth of July weekend being over, and hey, we don't blame you. What's better than BBQ, fireworks, family and beer? Well, you're in luck, because we've got someone that might just cheer you up: Carlos Ferragamo. If you listen to hip hop on OurStage with any frequency, you've probably stumbled upon him at one point or another. He's won badges in hip hop, alternative hip hop, rap and hip hop videos. In case you don't know, that actually covers all of our hip hop related channels.
For those of you not familiar with Ferragamo, he's a Bronx-born emcee with a background in songwriting and producing. He kicked off his music career with a short-lived, local hip hop group called the "Knights of Just-Us," but that was just the beginning. Well aware of the difficulties faced by aspiring musicians, Ferragamo decided to pick up some business savvy at Florida A&M University in Tallahassee. It takes a lot of patience and wherewithal to learn the ins and outs of the business world prior to launching a music career; we give him a lot of credit for that. Plus, he used the time at school to perfect his skills as a rapper and a producer. That's when things started to really take off for him"he was asked to make a promo track for a radio show in Tallahassee and then won the Source's Unsigned Hype Online Freestyle competition. Now, he's got his own imprint, with his friend Archi "Siah" Morgan, and a couple of mixtapes out to boot.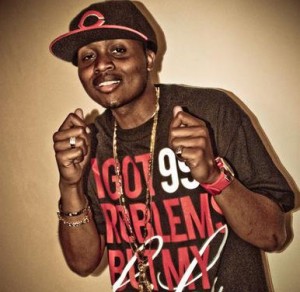 Carlos Ferragamo found a way to crack into a tough business the right way. Everyone knows that talentless bums make it big every day while some of the most gifted artists remain tucked away from sight"but that doesn't mean you can't increase your odds. Something as obvious as getting an education in business can make all the difference. When HipHopLEAD asked him where he would be as a rapper without college, he responded: "I would not be as well rounded as an artist as I am now. I would not know how to put together songs that everyone could vibe to. In New York we tend to focus on the verses as the focal point of a record butin other places that is not the focal point. In some places, for the listener, it's the hook, bridge or the beat that make a great song. It could be a combination of all of the aforementioned elements. By going off to college, I had the opportunity to analyze and understand each of the various elements associated with song writing. I would be in the dorm like, man, what I am writing is smashing these cats but depending on who was listening to me or who I was talking to (a New Yorker or a Floridian) I received a different opinion."
If somehow you're still not sold on this guy, check out this collaboration of Ferragamo and another OurStage heavyweight, E-Dubble: