Sound And Vision: Does Katy Perry Have Staying Power?

Go ahead. Admit it. The first time you heard Katy Perry's "I Kissed a Girl" way back in 2008, you knew that by the time the novelty of a song about dabbling in lipstick lesbianism ran its course, so, too, would the career of the straight woman who was singing it.
Then something strange and unexpected happened when the clock struck Perry's 15th minute of fame: It kept right on ticking. How did she pull it off? I have a few theories.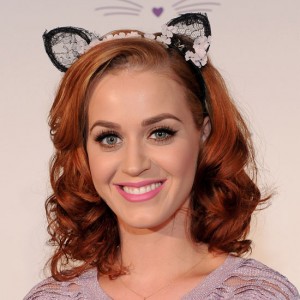 No. 1. She's shallow and proud of it. Unlike Lady Gaga, Perry won't take credit for trying to save pop music, gay people or the world. She never pretendsthat her music is anything more than feel-good pop. Who else would invite Rebecca Black, the most-hated pop star who's not really a star ("Friday," which peaked at No. 58 on Billboard's Hot 100, wasn't the big hit everyone seems to think it was) to co-star in one of her videos ("T.G.I.F. [Last Friday Night]")? "Firework" is about as deep as Perry gets"and lest she come across as too earnest, she tempered the semi-serious message with firecracking boobs in the video.
No. 2. She's up with regular people, because she's one of them. Gorgeous but not intimidatingly so, sexy without selling sex, Perry also manages to be quotably catty while still being likeable. Gaga is outrageous and memorable, but she keeps her emotional distance. For all her avowed egalitarian values, there's something distinctly remote about Gaga, on and off her records. You don't imagine yourself hanging out with her on a day off. Britney Spears has lived in a bubble for years. Beyoncé is too fabulous. And Rihanna plays with guns.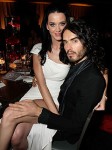 That leaves Perry to bring a little humanity to pop divadom. She doesn't have to be photographed taking out the trash to convince fans that she's just like them. She could probably have any guy in Hollywood or on the charts, but instead of hooking up with a genetically blessed stud of the moment (so Taylor Swift, so Miley Cyrus), she went and married Russell Brand, a goofy comic with a sketchy past.
No. 3. She rocks the singles scene. She lacks Adele's vocal power, and she uses many of the same producers and co-writers that her peers have been passing around for years (for the love of God, girls, give Dr. Luke a rest!). But Perry's singles still stand out, and they're sturdier than they might initially sound. "Teenage Dream" and "E.T." don't exactly blow you away on first or even the 10th listen. They burrow into your subconscious slowly. But once there, they don't let go. (Ironically, Perry's crowning musical achievement, the Timbaland collaboration "If We Ever Meet Again," which I've seen fill dance floors from Buenos Aires to London to Melbourne, only went to No. 37.)
When Teenage Dream was released in August of 2010, the reviews were mixed to downright hostile. But Katy Perry is not an album artist. Her music is best digested in bite-sized nuggets. By the time Teenage Dream was logging it's third No. 1 hit single ("Firework"), it had been nominated for Album of the Year at the GRAMMY Awards, alongside critical favorites by Eminem, Lady Gaga and Arcade Fire. Strong, distinctive videos pulled off without any assistance from hordes of gyrating dancers helped too. Look for her nine nominations at the August 28 MTV Video Music Awards (more than any other artist) to further boost Teenage Dream's staying power.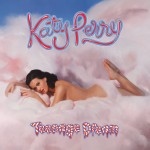 The album has created a fifth Top 3 single and shifted more than 1.5 million copies in the US, and it's still going as strong as, if not stronger than, the superstar albums that came after it. Rihanna has sold nearly as many copies of Loud (released in November 2010), but after three No. 1 hits, she's struggling with the fourth and fifth singles, neither of which is likely to go Top 40. Lady Gaga's Born This Way opened spectacularly in May, then cooled off quickly, with none of the singles repeating the success of the No. 1 title track so far. And poor Beyoncé. Her fourth solo album, 4, has yet to produce a runaway hit at all.
By the time Gaga is trying to extend the lifespan of Born This Way with an expanded limited edition release featuring five new radio-friendly tracks, Teenage Dream's "Peacock" or "Circle the Drain" probably will be scaling the charts.
But will we still be singing along in 2015? That's open to debate. Pop history is littered with artists who fell out of favor after two huge albums (see Debbie Gibson, Perry's "T.G.I.F." video mom). But even if Perry is just a pop footnote by mid-decade, she's already surpassed everyone's wildest teenage"or grown-up"dreams.