Sound And Vision: Rihanna Promises a New Album "This Fall" — Too Soon?
As Benjamin Franklin once said (and I'm about to paraphrase dramatically), only two things in life are certain: death and taxes.
Now we can add to that party of two another certainty: a new Rihanna album before the end of every year. Since making her debut with Music of the Sun in 2005, the singer has taken only one year off, 2008, during which she dealt with the fallout from the Chris Brown mess and still remained in circulation with an expanded second edition of Good Girl Gone Bad called Good Girl Gone Bad: Reloaded.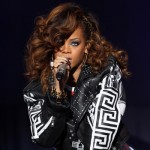 Her fifth album, Loud, which was only released last November, is still going fairly strong on the charts. It just spun off its fourth Top 10 single, "Cheers (Drink to That)," and one suspects that Rihanna and her label, Def Jam Records, could possibly milk it for at least one more. But she's already making plans to move on to studio album No. 6. On September 15, Rihanna tweeted to fans that it'll be in stores "this fall." Four days later, again via Twitter, she revealed the title of the first single, "We Found Love." As of September 23, an album title hadn't been announced but an official release date was: November 21.
Enough already?
I suppose this gives die-hard Rihanna fans"and lord knows there must be tons of them out there to send 10 of her singles to No. 1 in five short years"but it also threatens to render her dangerously overexposed. And considering the fact that she's set to make her film debut next May in the board-game-turned-action-flick Battleship, might we soon be in for Rihanna overload?
Couldn't she have just recorded a new single for the movie's soundtrack and taken the rest of the year off? She's more than earned a break, and after dancing through single after single from her (has she even left Billboard's Hot 100 in the last half-decade?), so have we.
Considering the short shelf life of pop careers, she probably wants to strike while the iron is hot, and I applaud her for being career-minded. All of the ruling pop divas bombard us with hit after hit, but although Katy Perry and Lady Gaga seem to never go away, for a while, they both did. More than two years separated the release dates of Perry's two pop albums, One of the Boys and Teenage Dream, and Gaga went silent for ten months between "Alejandro," the final single from The Fame Monster, and the title track from Born This Way.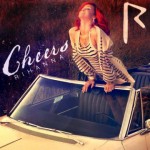 But Rihanna will be back with a brand new single before the heat on "Cheers (Drink to That)" has had a chance to cool. "We Found Love," which Billboard magazine describes as an "upbeat dance jam," will no doubt make it to No. 1 in a matter of weeks. That's yet another thing that's as certain as death and taxes: Rihanna's next No. 1 single.
If only snagging a blockbuster album were so easy for her. Looking at Rihanna's career, she's the epitome of a singles artist, a potent, driving force on Billboard's Hot 100 who never breaks"or sets"any records with her albums. Loud has sold 1.5 million copies in the US since its release, making it her second-biggest-selling album. Good Girl Gone Bad, remains her top seller, at 2.7 million, but she had to release it twice to get it there. In total, she's sold 7.3 million albums in the US (and that includes two remix efforts). That's respectable by any standards, but one might expect a singer with ten No. 1 hits and five albums to be closer to double digits in millions of album sales.
Also, for all of her success on the Hot 100, Rihanna has yet to collect a No. 1 album. Thus far, the No. 2 debut-week peak of Good Girl Gone Bad in 2007 (opening sales: 162,000) has been as good as it's gotten for her. I suspect the reason for this is two-fold: Rihanna released her last two albums, which were perhaps her best shots at No. 1 so far, during the busy fall season when sales are higher but when there is also more competition.
Second, because fans know by now that they can expect new material from her every year, the release of a new Rihanna album is not the event that it should be, especially when it's the follow-up to one that's had as much staying power as Loud and is still breaking hit singles. (Though Loud came only one year after its predecessor, Rated R had a much shorter singles life span, so Loud felt more "eagerly awaited.") Her steady musical output ends up diluting the overall commercial impact of her albums. New music from Britney Spears, Beyoncé and Lady Gaga is big news. A Rihanna return is just another week on the pop charts.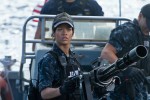 Perhaps it's time for her to leave us wanting more. Take a bow, then take a year off. Live a little and come back with some kick-ass material to match Rated R (Rihanna's artistic high point so far, which, tellingly, came after the longest break of her career so far), maybe contributing more to the creative process than just a voice. (Since Rihanna depends mostly on outside writers, it's easier for her to deliver an annual album than it is for singer-songwriters who are at the mercy of inspiration.)
Taking a breather until next year would create longing in the hearts of fans for new Rihanna music. Then she could come back with the album of a lifetime, which her next one may well be. But since there's not an abundance of anticipation for it, and it'll be coming during a highly competitive fourth quarter filled with superstar releases, it most likely will debut in the 200,000 range. 'Tis the season when numbers like that"good enough for No. 1 any other time of year"will land you somewhere in the middle of the Top 10.
Perhaps if she were to sit out this holiday season and plot her return for next summer after Battleship runs its course at the box-office, a No. 1 album would no longer be an impossible dream but yet another one of those inescapable certainties, like death and taxes, only you can dance to it.