Sound And Vision: Should They Stay Or Should They Go? The Overexposure of Pop's Biggest Stars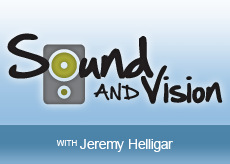 Last year, Avril Lavigne posted an online message to her fans explaining the lengthy break between her last album, 2007's
The Best Damn Thing
, and her upcoming
Goodbye Lullabye
(due March 8 on RCA Records): "The thing with me, is that i write my own music and therefore, it takes me longer to put out records cause i have to live my life to get inspiration." If only more of today's pop stars were so dedicated to life offstage.
In the early '90s, Prince and Warner Bros. Records famously tussled when the label refused to release new music by him every hour on the hour. Warner Bros. had a point: How can we miss you if you refuse to go away? For more than a decade, Prince had released more or less one album a year, making them increasingly less special events and eventually suffering drastically diminished returns.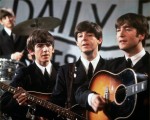 Too bad more labels today aren't standing the same ground as Warner Bros did. In the '60s, it wasn't uncommon for artists like the Beatles to release several albums a year, but that was before the Internet, the tabloid media and a billion TV channels joined radio and retail in keeping stars in our faces 24/7. If today's myriad publicity forums aren't constant enough reminders of your favorite artists (catch them on the
big screen
, YouTube,
Twitter
,
American Idol
,
Dancing with the Stars
, their own reality shows, presenting at the Golden Globes!), there's always a constant stream of new music.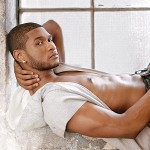 Kanye West
just released
My Beautiful Dark Twisted Fantasy
on November 22, and already he's got a new single with Jay-Z, "H.A.M.," from their upcoming collaboration album,
Watch the Throne
, in circulation. That's in case you're already over
Fantasy
, and his daily tweets leave you wanting yet more Kanye! Usher let only five months pass between his
Raymond v. Raymond
album and his
Versus
EP. Both spawned hit singles, but
Versus
, which sold only 46,000 copies in its debut week, probably would have benefited commercially from a six-month delay.
The Black Eyed Peas didn't give their five Top 10 singles from 2009's The E.N.D. a chance to fade out of our consciousness before bombarding us with a new album, The Beginning, last November. The first single, "The Time (Dirty Bit)," is a Top 10 hit but hardly on par with The E.N.D.'s introductory singles, "Boom Boom Pow" and "I Gotta Feeling," which spent a total of 26 consecutive weeks at No. 1. Nor has the album, which moved a non-whopping 119,000 copies its first week out (nearly 200,000 less than The E.N.D.), been a huge seller.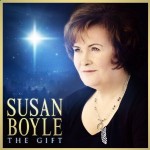 Susan Boyle fared better commercially with her two albums,
I Dreamed a Dream
and
The Gift
, released during the holiday seasons of 2009 and 2010, respectively, but after her initial wave of fame, she's become less of a media hog. Now that she's already on to working on album No. 3, though, the big question is how much of her soporific easy-listening pop do fans need before they doze off on her completely?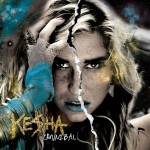 At the other end of the noise spectrum, Ke$ha began 2010 with her debut album, Animal, and ended it with an EP, Cannibal. Her sound-alike singles all have been hits, but her buzz has yet to reflect the success of the singles"Put her on a red carpet with Gaga, Justin Bieber and Adam Lambert, and who is most likely to be overlooked?" suggesting that either fans are connecting more with the songs than the artist singing (croaking?) them, or that a little Ke$ha goes a long way. Rihanna, pop's most prolific woman who has released an album a year (including 2008's expanded repackaging of Good Girl Gone Bad) since her 2005 debut, hasn't had any trouble establishing a diehard fan base, but despite her incredible run of hit singles, she's yet to land a No. 1 album or one that has sold more than double-platinum in the US. Perhaps if she'd let her absence make the hearts of fans grow a little fonder…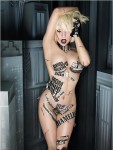 A greatest-hits compilation aside, at least Britney Spears had the good sense to give us more than two years between 2008's
Circus
and her March album. Surely the color-by-numbers first single, "Hold It Against Me," wouldn't be such an immediate smash had she been a 2010 regular on Billboard's Hot 100. "Telephone" duet partners Lady Gaga and Beyoncé, both formerly overexposed and both with new albums due in 2011, also should benefit greatly from giving their fans a breather.
Hopefully, Bruno Mars, Drake and Nicki Minaj, all of whom spent most of 2010 on the Hot 100, either on their own hits or moonlighting on someone else's, are paying attention. Katy Perry, who's been on the radio and in the media non-stop since last summer, could use a break too"and after three No. 1 singles from her latest album, so can I. Wake me when her teenage dream is finally over.