Fans Weigh In On Their Favorite Contestant On The OurStage Panel

Two webisodes down, two to go! Over the last two weeks hundreds of fans have been buzzing around the Internet voicing their opinions about which OurStage artist reigns supreme on The OurStage Panel. Last week Austin Renfroe was crowned Fan Favorite of webisode 2 after over 500 people weighed in.

The fans are speaking, and will not go ignored. Watch today's new webisode featuring Odelia, Katie Cole, Matt Bailie and Sleeperstar and let us know who YOU think is tops. Cast your vote  in the poll on the OurStage Facebook page and speak your mind on Twitter using the #ourstagepanel hashtag (make sure to follow @OurStagePanel too!). We'll tally up the responses and on Friday one artist will be named this week's Fan Favorite.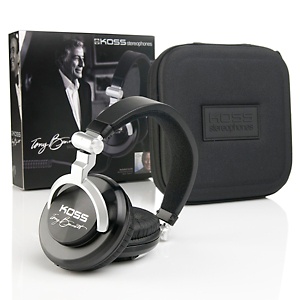 The Fan Favorite from each week, four total, will then be thrown in the ring together for a final round of voting, and the winning artist will walk away with $1,000 of their own.
But that's not all! By telling us your favorite each week on Facebook and Twitter you'll automatically be entered to win a "Perfect Pair" of Tony Bennett Signature Edition Headphones from KOSS. What better way to listen to all the great music put forth by artists competition in The OurStage Panel?