Live Wired: The Best Apps For Concertgoers

Most weeks on Live Wired, we bring you our first-hand experiences at concerts from all different kinds of artists. This time around, we want to talk about all of the ways you can find out about the best shows in town and make your concert experience even better! Now there are a vast amount of Web sites that specifically target concertgoers, and a ton of these sites offer apps for your phone. For those of you with Smart phones, here are some of the best apps to fuel your passion for live music. Check them out!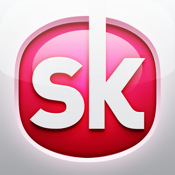 First up is Songkick, a Web site that helps you track your favorite artists who are going on tour. From your phone, the app (which is free, by the way!) will scan your music library to get a sense of your musical tastes, and will also determine your location. This allows the app to work its magic and customize a schedule for you from their database of concerts across the country. You can even get alerts to your mobile device when a show is added, which you can then share with friends across other social networking sites. You can even create your own calendar to keep track of the events you have coming up.

Next, we have SuperGlued, a site that was launched in 2009, that has made their app available for both iPhone and Android. Like most live music apps, it allows you to search for your favorite artists and find the shows that they are playing, both locally and across the country. You can also easily dig through their database of past shows and find who went, as well as a ton of media from the event that users have posted. For current and future concerts, you can meet fellow concertgoers, and post photos and videos straight from your phone! It's a great way to connect and to relive memorable concert experiences.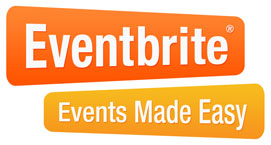 This last one is for those people out there who are behind the big events, including concerts. Eventbrite is a Web site and app that allows you to create, manage and promote your events. From start to finish, users can create an event online, allow concertgoers (or attendees of any other kind of event) to purchase tickets, and keep track of who will be showing up. You can access all of this from their app as well, and while it's not free, it's extremely useful!
Make sure to check out these apps and drop a comment if there are other ones you think we, or other users, should take a look at!