Sound And Vision: Does Madonna Still Matter?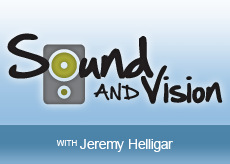 Last week I finally got around to seeing
The King's Speech
, and during one particular scene, my mind wandered to
Madonna
, of all people. No, the queen of pop doesn't appear in the film, nor are any of her songs on the soundtrack, but two secondary yet pivotal
Speech
characters, the UK's King Edward VIII and his double-divorcée American paramour Wallis Simpson, will take the lead in Madonna's upcoming directorial effort
W.E.
While I'm not expecting her to pull off a Ben Affleck-style transformation from middling actor to acclaimed filmmaker (she also co-wrote W.E. with her Truth or Dare director Alex Keshishian), stranger things have happened over the course of her career. (Remember her Golden Globe win and medium-level Oscar buzz for Evita?) But if, in a left-field twist of fate, Madonna wins over both critics and moviegoers with W.E. the way Barbra Streisand did with Yentl in the '80s, and she gives up her old day job for this new one, will anybody miss her on the charts?
I have my doubts. Her last album, Hard Candy, was released April of 2008, a nearly three-year eternity on the pop timeline. Though it spawned her record-breaking 37th Top 10 single "4 Minutes" (sorry, Elvis!), it was Madonna's first studio album not to be certified platinum by the RIAA, and like its two predecessors, 2005's Confessions on a Dance Floor and 2003's American Life, it didn't produce a second Top 40 hit in the US.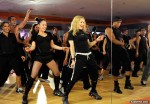 Since the end of 2009, when
Celebration
, her greatest-hits compilation, failed to boost her sagging chart fortunes, Madonna has retreated to behind the scenes. She made
W.E.
, designed a fashion line with her daughter Lourdes, and launched Hard Candy Fitness in Mexico City (the second branch of the gym line arrives in Moscow in mid-March). But on December 17th, she posted a message on her Facebook wall saying that she's ready to rock again: "Its official! I need to move. I need to sweat. I need to make new music! Music I can dance to. I'm on the look out for the maddest, sickest, most bad ass people to collaborate with. I'm just saying……"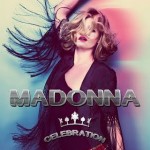 The big question: Can she rise from the dust of
Celebration
, whose two new singles were neither great nor hits? The title track peaked at No. 71 on Billboard's Hot 100 in 2009, and the follow-up, "Revolver," didn't even bother to chart. Fans were RSVPing in droves to the parties of pop's younger stars, while Madonna's celebration, dogged by sparse attendance and a general lack of interest, was over almost as soon as it began. For the first time in her career, Madonna knew what it feels like for a girl standing in the shadow of someone else.
That someone else would be Lady Gaga, who in recent years has been anointed alternately as the second coming of Madonna and the reason why she's so over. But Gaga can't take all of the credit for the tough time Madonna has been having on the charts. Madonna had one of the longest hit-making runs in pop history, but as Whitney Houston, Janet Jackson and Mariah Carey well know, every fierce ruling diva has her day when the hits become fewer and farther between. Also hogging the spotlight in Gaga's rear, there's Britney Spears, Rihanna and Katy Perry, post-Madonna starlets who, like the original material girl, made up for their vocal shortcomings by hooking up with the right collaborators and striking perfect pop poses.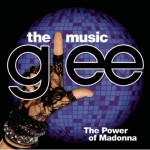 How can Madonna compete with baby divas half her age? Does she even have to? She has one of the sturdiest back catalogs in pop music, good enough to inspire an entire episode of
Glee
and produce last year's No. 1 soundtrack EP
Glee: The Music, The Power of Madonna
. At this point, she could coast on her history, make like the Rolling Stones and continue to rake in huge bucks from touring without ever releasing another record. But since she recently departed from her long-term label, Warner Bros. Records, and signed a reported $120 million 10-year contract with concert promoter Live Nation that encompasses tours, merchandising, albums, DVDs and music-related film and TV projects, bowing out of the business of making new music isn't an option.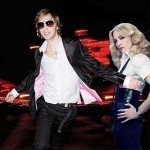 She should let those other divas fight for scraps from flavor-of-the-month producers. Timbaland and Pharell did her few creative favors on
Hard Candy
, and David Guetta, who produced "Celebration" and "Revolver," is overrated and overbooked. Rihanna, his latest diva-for-hire, can have him. Madonna should steer clear of anyone having anything to do with any of the No. 1 singles from the last year. So if Max Martin or will.i.am are on her speed dial, she needs to delete them both.
Searching for the maddest, sickest, most bad ass people to collaborate with looks good on paper"and on her Facebook wall"but Madonna is best one on one, not trying to cover every musical angle with a gallery of hot producers. She should go out and find the next William Orbit, the next Mirwais, the next Stuart Price, someone her competitors have yet to get their hands on. With the right guy onboard (or girl"I'd kill to hear her side by side with someone like Karen O from the Yeah Yeah Yeahs), all she'll need to do is strap on her dancing heels and let the confessions begin.