Metal Monday: The Summoned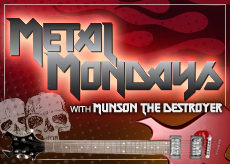 What happens when a band is influenced by acts such as Death, Necrophagist, Cynic, Origin, Between The Buried And Me, Decapitated, The Black Dahlia Murder, The Faceless, Into The Moat, The Dillinger Escape Plan & more? Well, it doesn't always mean much, but for Massachusetts-based The Summoned, it means you have one exceptionally-talented, technical and brutal metal band. These OurStage metal veterans have seen a fair amount on success within the Metal Channel since 2008. Their latest single, "The Flood" is perhaps one of their best songs yet, and will be featured on their upcoming album If Only Minds Could Paint Pictures.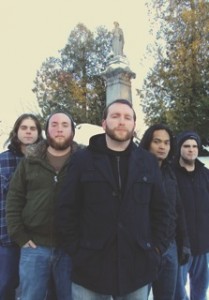 If Only Minds Could Paint Pictures includes one of the bands older, classic tracks as well as some new barn burners much in line with "The Flood" and their more gnarly tracks. When listening to the album you might recognize the older tune, but it's been re-recorded with the latest band lineup and sounds absolutely killer. Until the album is released in April, the band is biding their time by playing a ton of shows in the New England area, including the second annual Rock Your Face Off Fest which will be headlined by Revocation. If you're in the greater New England area and you've not yet seen these guys, you're missing out on a terrific show.
You can currently preorder If Only Minds Could Paint Pictures from The Summoned's web store, and if you're not totally sold on preordering it yet, let them assault your ears first. Surely you'll succumb to their will.