Sound And Vision: 10 Reasons Why I Wanted To Hate Lady Gaga's New Album Before I Heard It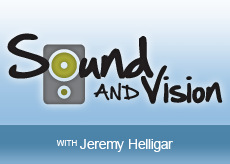 By now you've read the (mostly glowing) reviews, and Born This Way is probably well on its way to becoming Album of the Year. So who needs me on the Lady Gaga bandwagon? She's already sold millions of albums and singles without the benefit of my adoration, and her second full-length effort (launched worldwide on May 23) is destined to pad her coffers with more gold and platinum. But after single after sound-alike single from The Fame and The Fame Monster EP, I was hoping for a change of course, her very own Listen Without Prejudice Vol. 1, a follow-up to a mega-platinum breakthrough that defies expectations and stands on the strength of the music alone. (Remember how George Michael made only one video for that album, and he didn't even appear in it?)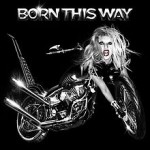 I like Gaga best at her piano with a bare minimum of camp and circumstance, and I wish she'd go there more often. There's something about way-over-the-top freaky Gaga that leaves my eyes in perpetual rolling motion. Plus I'm generally allergic to anything that's hyped by the majority of the universe. I won't bother to review the new album since pretty much everyone with an opinion has offered it on Facebook, Twitter or any other social-media forum where people will read it, but I'll say this: Since the marketing of Gaga is often more interesting than the music she releases, my expectations were low. This time, though, in a nice surprise twist, she exceeded them. Still, it's so hard to listen without prejudice, unaffected"positively or negatively"by a publicity push that shoved Gaga in our faces 24/7 and screamed, "You must love her!" So what exactly fueled my pre-release discontent and keeps my Gaga resentment bubbling just under the surface of my grudging respect? Read on.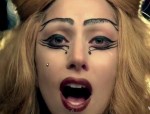 1. "Judas." Here we go again! Another busy video in which Gaga bombards us with visual stimuli. (Enough with the religious iconography, girl!) This one's an eyesore, and I'd rather go blind than ever watch it again. But the biggest problem with "Judas," the second Born This Way single, is that it isn't much of a song"it's basically just a noisy rewrite of her previous hits. No wonder it spent all of one week in the Top 10 of Billboard's Hot 100, at No. 10, after its initial characteristically over-hyped release.
2. The onslaught of Born This Way teasers. Though Gaga would surely have us believe that this is yet another of her brilliantly "original" ideas, Taylor Swift did the exact same thing in the weeks before the release of her third album, Speak Now, last October, and Katy Perry pulled a similar stunt with Teenage Dream. After the title track, Born This Way's three follow-up singles were released in too-quick succession to have much impact, and when you add the streaming of songs from the album on Farmville in the days leading up to May 23, it's like an extended trailer that gives away the entire plot to the Event Movie of the Year, to which Born This Way was born to be the musical equivalent. I'm surprised she didn't add "in 3D" to the title!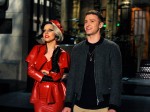 3. Her publicity blitz cut into my Justin Timberlake time on the Saturday Night Live season finale. Watching Justin Timberlake host SNL made me long for the good old days of gimmick-free pop stars who weren't trying to save their fans from the big bad evil world. He's talented, nice to look at and his music stands on its own. He don't have to take his clothes off to have a good time, or to make his tunes interesting, though he's certainly welcome to! So why should he have to share the SNL spotlight with musical guest Gaga?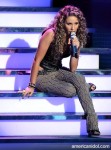 4. "You and I" was not a pre-release single. If anything good came of Haley Reinhart's run on American Idol, it's this: She dug up a then-unreleased Gaga track called "You and I" and almost did it justice. I immediately marched over to YouTube and sought out Gaga's live performance of the song on the Today show last year. I felt like I was watching a female Elton John in her prime. Too bad the Born This Way version is more heavily produced by Shania Twain's ex, Robert John "Mutt" Lange.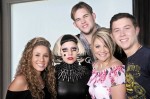 5. As an Idol mentor, she didn't even acknowledge the free publicity Haley gave her little-known song. Did it happen off screen? Does she not watch the show, or was she simply unimpressed by Haley (Lord knows I usually was)? That said, Gaga made an excellent mentor and gave constructive advice. James Durbin didn't do as he was told (come on, dude, put some Elvis into it!), and look what happened to him.
6. She's probably going to leave Adele's 21 in the dust as the top-selling album of 2011 so far. But then again, Adele made her mark fully clothed without the benefit of flashy videos and a billion-dollar publicity campaign. She didn't even bother to get out of her seat in the "Rolling in the Deep" clip, and the single still went to No. 1.
7. Does every Gaga video need a cast of thousands? Just once, I'd like to see her go stark and minimalist, Beyonce's "Single Ladies (Put a Ring on It)"-style"no controversial imagery, no cheap group choreography, no grandiose aspirations. Yes, there's strength in numbers, but less could be so much more.
8. "The Edge of Glory" is like a bad '80s flashback. It would have been perfect for the Top Gun soundtrack. Images of Kelly McGillis dance in my head. Bonnie Tyler, or Stock, Aitken and Waterman-era Donna Summer, would have killed for this. I almost expect Laura Branigan to rise from the dead and start singing back-up halfway through. If only it were half as good as "Gloria" or "Self Control."
9. She wasn'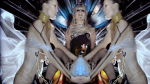 t born that way. Isn't it ironic that the singer who sells artifice better than anyone scored one of her biggest hits"six weeks at No. 1 on the Hot 100"with a song called "Born This Way"?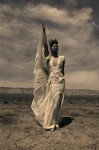 10. Her return is totally eclipsing Beyoncé's. Queen B should have done what Kelly Clarkson did and sit out a few months while Gaga rules. A stronger first single would have helped, though. If the premiere of the "Run the World (Girls)" video on Idol and Beyoncé's May 22 Billboard Music Awards performance don't put her in charge, maybe she can still pull a Britney/Rihanna and get Gaga to add her two cents to a "Run the World" remix and watch it soar straight to No. 1.