Is Adele "Black" Enough for the NAACP Image Awards?
According to the Web site for the National Association for the Advancement of Colored People (NAACP), its mission is a simple yet noble one: "to ensure the political, educational, social and economic equality of rights of all persons and to eliminate racial hatred and racial discrimination.'
Elsewhere on the Web site, the NAACP offers a detailed description of its annual Image Awards: "the nation's premier multi-cultural awards show celebrating the outstanding achievements and performances of people of color in the arts (television, recording, literature, motion picture and writing and directing), as well as those individuals or groups who promote social justice through their creative endeavors."
Got that? Okay.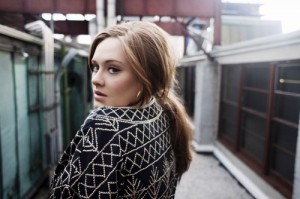 If those definitions hold, what, then, is a singer like Adele doing in a place like this, as a nominee at the 43rd Annual NAACP Image Awards?
She recently received two NAACP Image Award nominations"Oustanding Song and Video for her massive No. 1 hit "Someone Like You"and, presumably, she will be on hand to win or lose when the prizes are handed out on February 17, live on NBC. Naturally, controversy"and publicity"ensued because unlike fellow multiple-nominee Beyoncé, Adele happens to be white.
But you already knew that. So what, exactly, does Adele or her music have to do with the advancement of colored people?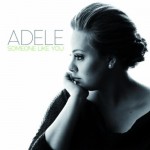 It makes one wonder who is on the NAACP's nominating committee and what their motives might be? Maybe collecting more press attention by inviting the best-selling artist of 2011 to the ceremony as a double nominee and stirring the controversy pot while they're at it.
Or perhaps the Adele is the behind-the-scenes key to why the ceremony, which is normally broadcast on the Fox network, found a home this year on the considerably whiter NBC. It will air five days after the GRAMMYs, and if Adele is that evening's big winner"and we have every reason to expect her to be"she'll be the best bait to lure viewers to the Image Awards short of raising Michael Jackson from the dead and giving him a ticket to the event.
NBC will win, but artists who are truly representative of music of color won't. Unlike past British blue-eyed soul singers like George Michael and Lisa Stansfield, up to now, Adele hasn't even displayed any particularly powerful affinity to American black music (it's telling that the artists she covered on her first two albums, 19 and 21, were Bob Dylan and the Cure), and although she's earned the respect of black performers (Jeremih, for one, has covered Rumour Has It live), it's not like Adele's singles have been big hits on R&B radio.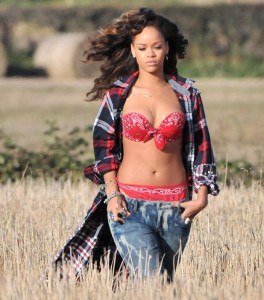 It's a little absurd that she would make the Outstanding Video shortlist while Kelly Rowland, a black performer who had the best video of the year by anyone of any color, was left off for "Motivation." Meanwhile, conspicuously absent from the list of nominees in the music categories: Rihanna, the top black female artist at the moment, whose music or whose, um, image, apparently, isn't black enough for NAACP recognition.
So why is Adele's? She's a great singer, and she sings with great soul, but she's not a "soul" singer. There is a distinction, you know, and it has less to do with being a certain color than sounding a certain color. The late Teena Marie may have been white, but she was a soul singer right down to her core. Every note that comes out of Adele's mouth sounds like a gift from God, but there's no mistaking the color of the wrapping paper.
While I'm not a genre purist, and I don't support musical segregation based on race, by its very definition, the NAACP is a segregationist organization. Not in a way that screams, Blacks only! but in a way that is meant to promote and advance minorities, people of color (which would include 2012 Image acting nominees Sandra Oh and Sofia Vergara). There's no getting around that aspect of the NAACP"it's not written in stone,  just into its name.
Maybe it's time to rethink the acronym and what it stands for (it hasn't been okay to call blacks colored people in my lifetime), as well as defining the NAACP's purpose when it comes to the Image Awards's music categories and the need for them to begin with. It makes sense to honor minority actors in TV and film because they are largely overlooked at the Emmys and the Oscars. This year, the acting nominations for Emma Stone and Bryce Dallas Howard, both of whom are white, feel appropriate because The Help was a film that detailed the black-white experience in the Deep South of the 1960s, and of the principal cast, they're the two who were left out of the Oscar discussion"and nominations.
But mainstream music award shows already do a pretty good job of honoring and featuring black talent. And it's not like Adele isn't going to get her due everywhere else. Do we need to add the Image Awards to the list of Adele-propping organizations? Aren't all of those GRAMMYs she's destined to win on February 12 enough?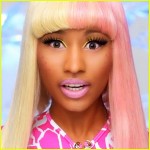 One could argue that the NAACP Image Awards isn't even seriously dedicated to advancing or celebrating black music. What else would explain the absence of a category to honor rap, the premiere black musical art form in 2012? This means Adele is nominated and not Nicki Minaj, a popular rapper who is possibly the best role model on the charts today.
If image were the primary concern, and one would expect it to be with an Image award, Minaj's is more than worthy of merit. She has done as much as anyone to bridge genres and color-based demographics. Her biggest hit, "Super Bass," received some of its earliest praise from Taylor Swift and Selena Gomez, and she's collaborated with artists as varied"and white"as Eminem, Natasha Bedingfield, David Guetta, Christina Aguilera, Britney Spears, Ke$ha, the Lonely Island and Madonna. Minaj also has been as much of an advocate for gay rights as Lady Gaga without being patronizing about it. Meanwhile, Adele collects accolade after accolade and basks in the glow of her spotlight.
I'm not saying that Adele doesn't deserve everything she's gotten. She does"with the exception of this. If she wins either of the Image awards she's nominated for"and considering how weak the Outstanding Video category is, how could she not?"in what way will that be advancing people of color, or their music?