Sound and Vision: Lady Gaga's Album of the Year GRAMMY Nominee — Big Hit Or Major Miss?
In pop music, you're nobody until everybody loves you or hates you, and few recording artists polarize everybody the way Lady Gaga does. Mad genius or plain mad? A true original or hopelessly derivative? Hit or miss?
That last question easily could apply to Gaga's second full-length studio album, Born This Way, which was released to near-unprecedented fanfare in May of last year. The music press gave it generally favorable reviews, according to Metacritic, which assigned the album a score of 71 out of 100. Madonna, however, was less than blown away by the title song and first single, which many declared a too-blatant rip-off of her 1989 hit Express Yourself.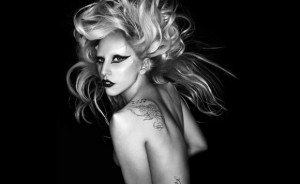 The woman who has spent her entire career nicking sights and sounds from other people, apparently agreed and recently joined the song's chorus of detractors. When I heard it on the radio¦ I said that sounds very familiar, Madonna told ABC News' Cynthia McFadden in January. It felt reductive.
As for the parent album, whether it's good or bad is a matter of personal taste. Hit or miss, though? Commercially speaking, it depends on how you look at it. Born This Way sold 1.1 million copies in the week after its release, making it the biggest debut since 2005. However, Gaga's sales feat becomes less impressive when you consider that some 440,000 of those copies were sold in the digital format by Amazon, which practically gave the album away for 99 cents.
By week two, sales of Born This Way had plummeted 84 percent, down to the mere-mortal level of 174,000 copies. In its third week, it sold 100,000 copies, and was replaced by Adele's three-months-older (in the US) 21 at No. 1. When the dust settled and 2011 ended, Born This Way was the third-biggest seller of the year, with cumulative sales of 2.1 million copies, which means it did half of its business last year in its first week. The No. 1 album of 2011, Adele's own sophomore effort, sold nearly three times as much (5.8 million).
If Born This Way were a Hollywood event movie, and in many ways it was marketed like one, it would be considered a disappointment, as aspiring blockbusters that only double their opening-weekend haul during their box-office runs are generally considered to be. Worldwide sales in the vicinity of 5 million lack luster when an album's pre-release set-up positions it to be the biggest thing since sliced bread"or Michael Jackson's Thriller.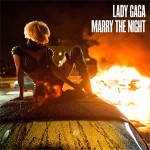 Then there are the five singles from Born This Way. Aside from the aforementioned title track, which spent six weeks at No. 1, they've performed somewhat below Gaga's usual Hot 100 standards. The second to fourth singles all reached the Top 10, but none of them enjoyed industry buzz or runaway success on par with previous Gaga hits like Telephone and Bad Romance. Meanwhile, the fifth single, "Marry the Night," only reached No. 29 on Billboard's Hot 100, making it Gaga's first official single to miss the Top 10.
There's always the February 12 GRAMMY Awards to provide a nice Gaga rebound (she's up for three awards), but they probably won't, not with Adele in the running (and performing). In fact, Adele might have been the one thing most responsible for blocking the view of Gaga for much of 2011.
The antithesis of all things Gaga, she's a singer who gets by without gimmickry and flash, just strictly on the power of her voice. Her 21 singles have had considerably more staying power than those from Born This Way"the third, "Set Fire to the Rain," just became the third to hit No. 1"which means that when the dust settles (again) and 2012 ends, some other 21 single probably will still be jerking tears ("Turning Tables"?) or rocking the house ("Rumour Has It"?).
Even Gaga's videos and live award show performances are no longer the talk of every town, not when Adele hits the same stage, accompanied by a tremolo piano melody, effortlessly knocking rare notes way back into the nosebleed seats, and bringing on the heartbreak with Someone Like You. She did just that at the 2011 MTV Video Music Awards in September, and she walked away with the most-talked-about live TV performance of the year (without having to reveal that she was pregnant!). Gaga performed You and I at the VMAs, but it was Adele whose song was No. 1 on the Hot 100 within days of the ceremony.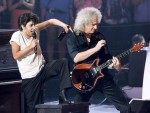 Adele will likely steal Gaga's GRAMMY thunder, too. Gaga scored her third Album of the Year nomination for Born This Way (her second was for the 2009 EP The Fame Monster), but there's no stopping the Adele express, which is likely to run over everything in its path. Gaga may have to settle for Favorite Album of the Year at the January 11 People's Choice Awards.
So hit or miss? I'd say Born This Way falls somewhere between stunning success and magnificent failure, definitely closer to the former when both artistry and commerce are accounted for. Derivative first single aside, the album was an uncompromising pop opus, one that is musically to the left of the one that made Gaga a superstar.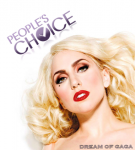 Had its more difficult tracks""ScheiíŸe" and, say, Heavy Metal Lover"been recorded by someone like M.I.A. or an obscure European electronica act, they probably would have been declared masterpieces of iconoclastic electro-pop. "Judas," for sure, would have had considerably lowered chart expectations (it hit No. 10). Released under any other name, Born This Way, far as it is from the mainstream that Katy Perry and Rihanna call home, probably would have sold a small fraction of what it did sell with Gaga's name plastered on the cover.
There'll be future hits for her, though, more GRAMMY nominations. And even if her reign as the hottest thing in music is over for good, Adele shouldn't get too comfortable at the top. In pop, nobody stays there forever.