Dave Grohl To Direct And Produce 'Sound City'
published by
Rami
on
May 2nd 2012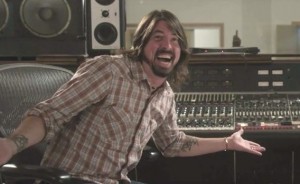 Dave Grohl of the Foo Fighters is set to helm a documentary about the famed Sound City Studios located in Van Nyus, California.
As reported by Variety, Grohl was inspired to make the film after purchasing a 1972 Neve 8028 recording console from the studio, when they closed for commercial use in May of last year. The console is known for legendary sound quality and was the workhorse on albums by everyone from Fleetwood Mac to Tom Petty, Neil Young, Guns N' Roses, Rage Against The Machine, Nine Inch Nails, and Metallica. Grohl himself recorded Nirvana's 1991 revolutionary album Nevermind at the star studded studio.
"Sound City is a film about America's greatest unsung recording studio," Grohl said. "Deep in California's sun-burnt San Fernando Valley, it was the birthplace of legend. It was witness to history."
The documentary will focus on the albums recorded there through interviews with the artists and producers, as well as featured performances, and a discussion on the human element of music in such a digital age. Still no word on a release date, but we're hoping it's because they are taking their time mixing the audio on that gorgeous Neve board that Grohl has laying around.