Sound and Vision: Is Gotye This Year's Foster the People?
Here today, gone today, one-hit wonders make the world of pop go round"but never for long.
The late ˜70s gave us a plethora of short-term disco stars who lived"and quickly died"by the groove, while the Tacos, the Kajagoogoos and the After the Fires of the early ˜80s, arrived wielding synthesizers and tressed for fifteen minutes and less of success. More recently, in 2005 and 2006, sensitive singer-songwriter guys Daniel Powter (Bad Day) and James Blunt (You're Beautiful) helped usher out the pre-Rihanna/Katy Perry/Lady Gaga phase of pop.
In 2009, as a higher number of headlining newcomers than usual ascended to the summit (Lady Gaga, Jay Sean and Jason DeRülo, among them), at least one, Owl City"the act behind Fireflies"was bound to never fly anywhere near those heights again. And last year, with dance music dominating the airwaves more dramatically than it had since the aforementioned disco age, we got indie-pop with a beat for exactly one massive hit single, courtesy of Foster the People, who went all the way to No. 3 with Pumped Up Kicks.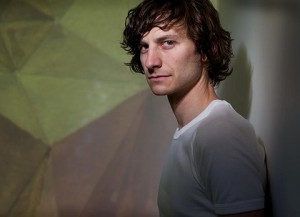 Which of 2012's first-timers so far are most likely to not still be succeeding by their next single? fun., the rock trio that recently spent six weeks at No. 1 with "We Are Young"? Or Gotye, who rode a quirky song and an even more oddball video all the way to the top?
At a quick glance, Gotye seems to have all of the trappings of a one-hit wonder. Interesting name that one might need a pronunciation key to get right? Check. Song that sounds unlike anything else on the radio? Check. A colorful video that jumps off the screen for reasons that have as much to do with the high concept as the song itself? Check.
The key to determining the potential of anyone with a first smash single is to pay close attention to the album it's on. It pays to have a collection of solid songs to fall back on, as Foster the People did with last year's Torches. Alas, nothing on it followed "Pumped Up Kicks" onto the hit list. Despite debuting at No. 8 on Billboard's Top 200 album chart and eventually going gold in the US, Torches only achieved solid hit status in two other countries, Canada and Australia, indicating that the success of Pumped Up Kicks failed to generate overwhelming interest in the act that performed it.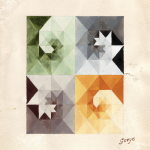 In comparison, Gotye's album Making Mirrors, which is actually his third release, has become a Top 10 success in about as many countries as the single has reached No. 1, which means that it's a hit pretty much all over the world.
The biggest thing that Gotye, whose real name is Walter de Backer, might have on his side is Glee, which has contributed to the success of numerous songs and artists during its three-season run so far, including the aforementioned fun. It was after Matt Bomer and Darren Criss performed "Somebody That I Used to Know" on the April 10 episode that the single, which had been hovering near the top of Billboard's Hot 100 for weeks, finally ascended into first place. (Performances of the song on The Voice, American Idol and Saturday Night Live, where musical guests Gotye and Kimbra performed it themselves, helped, too.)
It might be the aftermath of the Glee plug, though, that helps to keep Gotye on top, or at least in the general vicinity, for more than one hit. Instead of being grateful, he was quotable, with a less-than-glowing review of the Glee cover: They did such a faithful arrangement of the instrumentals, but the vocals were that pop Glee style, ultra-dry, sounded pretty tuned and the rock has no real sense, like it's playing to you from a cardboard box. Adding injury to his insult, he also called it dinky and wrong. Though he later backtracked and said that it's the xylophone hook in his own version that's kind of dinky, and that it was really clever to transpose the song to two guys, the damage had been done.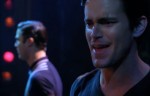 But as they say"and if they don't, someone should"the worst publicity is none at all. Where Foster the People failed"the trio couldn't even turn a song sung from the point of view of someone contemplating mass murder into front-page news"Gotye didn't. His Glee critique made him the news of the world for several days. Thanks to the fallout, he was no longer just a guy with a catchy song and an interesting video. He was a media personality, one who was recently name-dropped by Backstreet Boy Nick Carter during a Time Out Melbourne interview.
Though it's too soon to tell if a durable star has been born, there's a good chance Gotye's bright light might still be shining, if not come 2013, at least one or two singles from now.