OurStage Reports On Idolator Reporting On Guardian Writer's Discovery Of NME Using Alanis Morissette Photo For Fiona Apple Album Review. Film At 11.
Earlier today, The Guardian's Rebecca Nicholson picked up the latest issue of NME and, while perusing the latter's rock-solid take on Fiona Apple's new album, noticed the wrong angsty-brooding-'90s-era-songstress looking casually over her shoulder. And she shared her discovery on Twitter…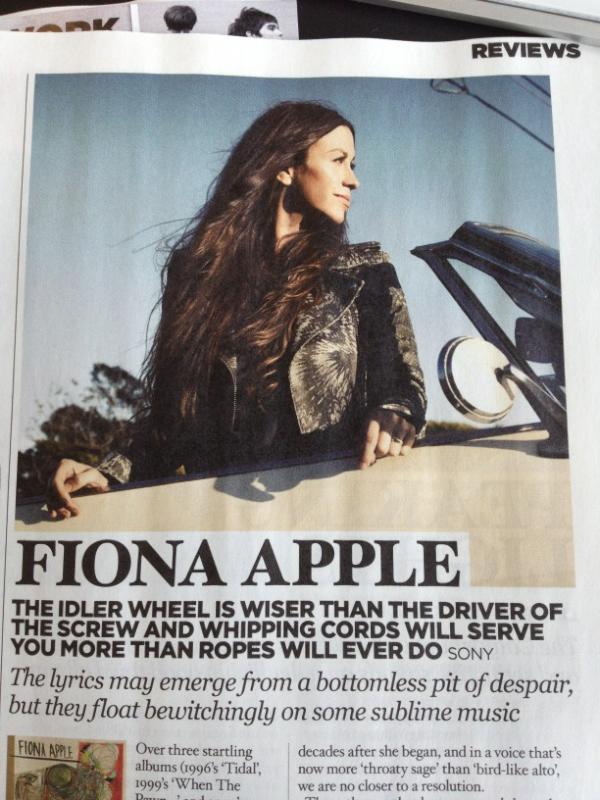 NME had run a picture of Alanis Morisseette above the review, and while the two artists do share a vague resemblance (i.e. they are both white women with…hair), we're amazed that no one in the editing process caught the mistake before plastering it across half a page of prime real estate. Only a few hours later, the reblogging had started; Idolator ran a full story, Dangerous Minds called NME out for their rough week, and MTV questioned the integrity of the review after such a big blunder.
Here's hoping we haven't made any major typos, or you know, confused two of the biggest female music stars of our generation in the past couple weeks. Those (re)bloggers are ruthless…