Sound and Vision: Songs of the Season — 10 Great "Summer" Singles
Summer and songs. They fit together like Santa and snow, like sex and the city, like Coldplay and Rihanna in the Princess of China single and video, which both acts no doubt are hoping will be the song of the summer of 2012. (And if it's not, Rihanna's got another shot anyway, with Where Have You Been, the fifth single from her Talk That Talk album.)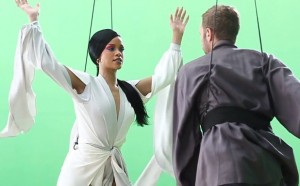 But the songs of summer aren't just about the latest, greatest hits when warm weather starts to roll around. If they were, we all would have been stuck with Adele's Rolling in the Deep, Nicki Minaj's Super Bass and LMFAO's Party Rock Anthem on an endless beach loop last summer (and certainly some of us were). The hottest season has been figuring prominently into pop since the beginning of time, regardless of the temperature outside.
This year, it will be no different. So while the rest of the world is sweating it out to Rihanna and Coldplay, or Rihanna on her own, or brand new music from Justin Bieber, Usher, Chris Brown, or Fiona Apple (my personal beach pick), feel free to pad your summer mix with these ten entries, some of the best summer' songs ever.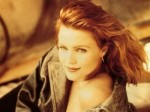 Summer Rain Belinda Carlisle Heaven is a place on earth, indeed, especially when I'm mad about you, or dancing with you in the summer rain. So sang Carlisle in the late ˜80s, and I must admit, I still get weak every time I hear this, the best of Carlisle, which manages to make summer kind of sexy, kind of depressing, and kind of a time of complete euphoria and abandon"even if it's only in a memory.
The Boys of Summer Don Henley Leave it to Henley to take all of the fun out of summer"the underlying theme here: getting older, not exactly a picnic in the summertime (to quote the title of a great Deee-Lite "summer" single from 1994)"while still creating a hauntingly beautiful ode to the season.
Summer of '69 Bryan Adams More seasonal nostalgia. It wasn't Adams's biggest hit. It wasn't even a No. 1 hit. (It peaked at No. 5 in the summer of '85.) But it will forever be his signature song, double entendre and all, the one he'll continue playing every year, every season, knowing that like summer and sex, it will never get old.
Summertime The Sundays Isn't it odd how such a celebratory season spawns so many songs expressing happy sentiments delivered with more than a touch of melancholy? That was often the Sundays' musical modus operandi, which the British band perfected on its 1997 single and only Top 20 UK hit.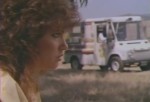 Suddenly Last Summer The Motels Cinematic (thanks to the unforgettable, classic video) and literary. I wonder if Tennessee Williams, from whose 1958 play the song got its name and who died some six months before it was released as a single in 1983, would have approved.
That Sunday, That Summer Nat King Cole/Natalie Cole Nobody captured love in bloom quite like Nat King Cole did"except, perhaps, for his daughter Natalie, who exquisitely recaptured that old feeling on Unforgettable… with Love, her 1991 GRAMMY-winning album tribute to dad.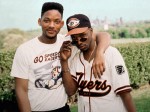 Summertime DJ Jazzy Jeff & and the Fresh Prince The biggest hit from the duo featuring the actor currently best known as movie star Will Smith is impossible to separate from the summer of 1991.
Summer of Love The B-52's How's this for irony? The quirky, party band was at its most straightforward and sedate on a 1986 single named for the hottest summer ever, two years before the best days of Bryan Adams's life.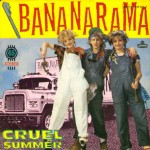 Summer Son Texas A celebration of the season as a time of romantic rebirth, from a British band that bloomed pretty much everywhere except, unfortunately, in the United States.
Cruel Summer Bananarama Summer and sadness. Another winning combo, musically speaking, fitting together just as perfectly as summer and song.