SoundCloud And Twitter Team Up
Earlier this week, Twitter increased the number of partners who could take advantage of their Expanded Tweets function, which allows users to view photos, play videos, preview a story, and even listen to audio right from their timeline. YouTube and Instagram have been integrated for some time now, but this recent batch of partners is notable as SoundCloud is the only music-streaming site.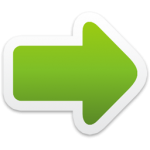 SoundCloud integration will embed the ubiquitous HTML5 waveform player into twitter cards, giving users the ability to play, like, and share music without ever leaving the Twitterverse.
"Partnering with Twitter for this rollout allowed us to create a richer experience for our users […] Overall, we're super excited that SoundCloud can unmute tweets," SoundCloud founder and CEO Alexander Ljung told Rolling Stone.