Red Hot Chili Peppers Announce Singles Series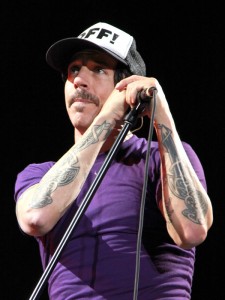 A couple weeks ago, Flea teased fans via Twitter, revealing plans to release a set of RHCP singles over the next few months.
@MattCave yes we have been writing stuff while touring. we are also going to put out 18 new songs over the next 6 months on 7 inch and digi

" Flea (@flea333) May 29, 2012
Today the band announced that all 18 singles were recorded during the I'm With You sessions (not surprising, considering they couldn't fit all the material from their Stadium Arcadium sessions onto a single disc); the previously unheard tracks will be released in pairs as digital downloads and on 7″ vinyl. "Strange Man" and "Long Progression" will be released August 14th, followed by "Magpies"/"Victorian Machinery" September 11th, and "Never Is A Long Time"/"Love Of Your Life" on October 2nd. Fans can expect the yet-to-be-titled fourth, fifth, and sixth set of singles on November 6th, December 4th, and December 18th, respectively. The final A-side/B-side pair is slated for release in early 2013.
"Some songs seem to have a lot more of an agenda than others," said RHCP guitarist Josh Klinghoffer. "Some songs play well with others and some songs need more attention and a little extra care. Here are some songs that seemed to want to pair up and take a later train. Keep your eye on them, they're up to something…"
Each 7″ release will feature artwork by Kelsey Brookes, whose backround in microbiology, surf culture, and folk art combine to create frantic, colorful images. By combing all nine of the 7-inch releases, fans will be able to create a larger piece of artwork.