Sound and Vision: Usher Vs. Justin Bieber Vs. Chris Brown– Will the Next King of Pop Please Stand Up?
For ages in pop, it's been all about the women: Adele and Katy Perry this, Rihanna and Lady Gaga that, with Britney, Beyoncé, Ke$ha, and"lately"Carly Rae Jepsen each demanding her own spotlight.
But this summer, as pop's three hottest males"Usher, Chris Brown, and Justin Bieber"release new albums, the guys will be giving the ladies their stiffest competition in years. Are any of them most likely to succeed Michael Jackson as the new King of Pop, this season or in seasons to come? Read on….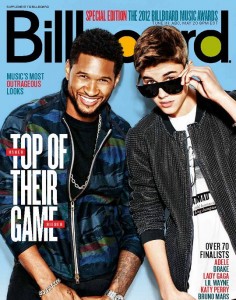 The Princes-in-Waiting
Usher Vocally, Usher is without a doubt the most-talented man in pop, and he already has a hit list that's long enough to guarantee his place in music history. Commercially speaking, though, he seems to be settling into middle age, a comfortable place where he's still good for the occasional big hit single (2010's No. 1 "OMG" and his recent David Guetta collaboration "Without You").
But he's hardly a chart shoo-in anymore. "Climax," the first single from his new album Looking 4 Myself, which was released on June 12, peaked at No. 17 on Billboard's Hot 100, 16 notches lower than "Yeah!," the premiere single from 2004's Burn that spent 12 weeks on top. Meanwhile, after one day in stores, Looking 4 Myself was projected to sell only up to 130,000 copies in its first week, some 200,000 less than 2010's Raymond v. Raymond.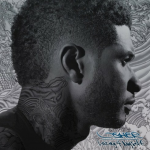 Usher's biggest hurdle to becoming the next King of Pop, might be his own past success. At 33, he's already had his run as pop-chart royalty, circa 2004, when everything he sang turned to gold and multi-platinum. Unless he pulls a Whitney Houston in The Bodyguard (and presumably, there's no singing involved in his upcoming biopic role as boxing legend Sugar Ray Leonard), or changes musical course completely and becomes a visionary voice of a generation a la Stevie Wonder and Marvin Gaye in the ˜70s, there's nowhere for Usher to grow from here. He's never been a revolutionary artist, but by repositioning himself as a male dance diva on his new album, he's shamelessly following trends rather than setting them, which is not the best creative course for a would-be King.
Justin Bieber If you're going by media domination alone, Usher protégé Bieber"who dropped Believe, his third full-length studio album, on June 19"is certainly the most powerful man in pop right now. He's got more screaming female fans than anyone else, and his 2011 concert-documentary film Justin Bieber: Never Say Never grossed $98 million worldwide, an impressive sum, even if it's far short of the $261 million made internationally by Michael Jackson's This Is It, which Never Say Never did outgross in the U.S. Forbes even recently ranked Bieber at No. 3 on its list of the most powerful celebrities. Only the Lady directly ahead of him, Gaga, can challenge Bieber for press coverage, YouTube views, and social-media supremacy.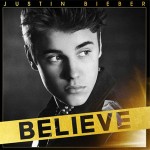 All that said, although Bieber's music has improved, his performance on the Hot 100, still isn't commensurate with his level of stardom. He's yet to score a No. 1 single, and even his biggest hit, the recent No. 2-peaking "Boyfriend," was overshadowed on both the charts and in the public's pop consciousness by "Call Me Maybe," by his friend and fellow Canuck Carly Rae Jepsen.
He might still pull off the kind of professional transformation necessary to become the next King of Pop. Time will tell, but he'll need to continue to evolve musically to get critics onboard, while wooing adult fans by aging as gracefully as Justin Timberlake, whose continued absence from the pop kingdom could make the crown Bieber's to lose.
Chris Brown If Brown doesn't become the next King of Pop, it won't be for lack of trying. In the three and a half years since his altercation with then-girlfriend Rihanna left her battered, bruised, and en route to even bigger stardom, Brown has spent less time repenting than he has trying to recover lost ground by being everything to everyone.
He's perhaps the most overexposed man in music this side of Lil Wayne, with whom he collaborated on last year's Top 10 comeback "Look at Me Now." This year alone, he's already appeared on eight Hot 100 singles, both solo and with an assortment of collaborators and sounds"from contemporary R&B to rap to dance to electro pop.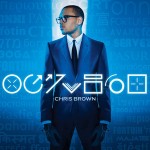 The commercial results have been mixed: On one hand, he scored his first No. 1 album last year with F.A.M.E., and his next album Fortune, out June 29, is more than likely to follow suit. But for the most part, his singles have had limited impact. "Look at Me Now" aside, only "Turn up the Music" has entered the Top 10"and only for one week earlier this year.
While his albums probably will continue to sell respectably, his image might be tarnished irreparably, or at least until he ditches haughty album titles like F.A.M.E. and Fortune, which come across like a middle finger to his critics, and finally backs up his empty apologies with music that presents him as a humble, truly contrite soul. In other words, he needs to dig deeper.
Would it be enough to make him the next King of Pop? That might depend on what Justin Timberlake does. Should he ever choose to return to the pop fold full-time, the others might have to settle for front-row seats to his coronation.