Sound and Vision: Do Today's Pop Music Producers Have Too Much Power?
Something interesting recently went down atop the U.K. singles and album charts. Elton John reigned on the list of best-selling albums with a collection of 40-year-old songs, while Florence + the Machine was No. 1 on the singles chart for the first time ever. The band's vehicle? A song that was originally produced by Paul Epworth, a regular Adele collaborator (Rolling in the Deep and He Won't Go, the best song on 21) who had never managed to go that high in the U.K. working with the world's biggest female pop star.
Alas, he wasn't exactly scaling that height with Florence either"at least not alone. And therein lies the twist in this chart saga: a good beat. Those Elton John classics had been updated with a danceable 2012 electro sheen by Australian production duo Pnau on the chart-topping Good Morning to the Night, an album featuring dozens of John songs from between 1970 and 1977 crammed into eight tracks and credited to Elton John Vs Pnau, while Florence's Epworth-produced Ceremonials track "Spectrum" was the leading single via the re-titled and remixed-by-DJ/producer Calvin Harris (for optimal under-the-strobelight consumption) "Spectrum (Say My Name) (Calvin Harris Mix)."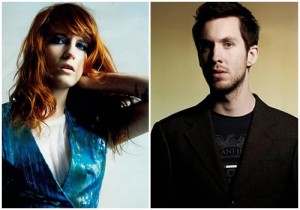 When Bryan Ferry sang, "Don't stop the dance," was this what he had in mind? Beat-driven pop where singers share star billing with the producers who boost them to the top? More than ever, the recording arts have become a producer's medium, in much the same way that film is a director's medium, with the behind-the-scenes talent dominating both the sound and the vision. (The stage, in singing"when it's actually live"as in acting, remains the domain of the performer.) With a smaller pool of star producers creating a bigger bulk of the hits, pop music has become as homogenized as Hollywood blockbusters.
According to Ron Fair, a veteran music executive and producer who has worked with Christina Aguilera, Fergie and Lady Gaga, it's a logical progression from how records are now made. A producer today is a hybrid role of producer, songwriter, and beat maker, he says. What we used to call arranging is now called making beats, so generally, the producer is the guy who walks in with the song. Back in [Beatles producer] George Martin's and [Linda Ronstadt/James Taylor producer] Peter Asher's day, they weren't responsible for making songs.
Dance music, however, has always been more of a producer's forum than middle-of-the-road pop. But with disco in the '70s, it didn't always show. When one remembers Donna Summer's greatest hits, Gloria Gaynor's "I Will Survive," or Amii Stewart's "Knock on Wood," the spectacular vocals probably come to mind first, then the beat. Everything's different now. When David Guetta named his 2011 album Nothing But The Beat, he was really saying something. Perhaps it's just a sign of the times: In the past, to be a successful singer, it was almost essential to be a good one, too. Now image matters most; producers do the rest in the studio.
So a rapper as distinctive as Nicki Minaj can be turned into a singing producer's puppet (or rather, producers' puppet, since so many pop hits require a virtual production committee to construct those state of the art beats) and score Top 10 hits in the process, with "Turn Me On" (produced by Guetta, with Giorgio Tuinfort and Black Raw) and "Starships" (produced by RedOne, Rami Yacoub, and Carl Falk). Both singles are notable for featuring Minaj doing very little of what she does best (that would be rapping).
Producer William Orbit recently raised eyebrows when he said that the best songs written and produced for Madonna's MDNA ended up on Chris Brown's Fortune instead. It's good to know that Madonna got first dibs, but can you imagine any other singer, even one as talented as Brown, taking a swing at Madonna's '80s classics""Like A Virgin," "Material Girl," "Into the Groove""and pulling them off? Those were, first and foremost, Madonna songs, regardless of who wrote or produced them.
Janet Jackson used James Jimmy Jam Harris and Terry Lewis as the producers of her biggest '80s and '90s hits, which gave her discography from that period a cohesiveness missing from most modern pop albums (if it takes a committee to produce one song, it takes a village to come up with an entire album). Even with the same duo usually at the helm, Janet (Miss Jackson, if you were nasty) always sounded firmly in control.
Jackson may have been as limited a singer as any of today's leading ladies of pop, but she could still rock a power ballad, that antiquated beast that's been out of fashion for years now (as opposed to the late ˜80s, when Debbie Gibson scored both of her No. 1s and Tiffany one of her two, with big silly love songs). It's the one place in pop music where you can't hide behind a producer. If you unplug the likes of Katy Perry and Rihanna, strip away all of that production value, all you're left with is hair and make up.
Speaking of Rihanna, despite collaborations with Coldplay, Jay-Z, and Chris Brown, she's recently only been able to slide into the Top 10 in conjunction with Calvin Harris"and, for a few weeks, Drake, on Take Care. Indeed, many said that "We Found Love" should have been credited to Calvin Harris featuring Rihanna, and they weren't far off. Jennifer Lopez might want to consider ceding top billing in the future, too: Are any of her recent comeback hits about her voice?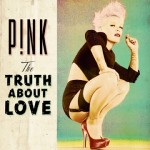 Meanwhile, Pink"once the most distinctive woman in pop, whose early '00s collaborations with producer Linda Perry raised the ex-4 Non Blondes singer's career from the dead"is using many of the same producers that everybody else keeps passing around on her upcoming album The Truth About Love, due September 14. Is Max Martin, the Swedish producer of fast-food pop who helped make Britney Spears a star, going to help Pink create anything as fresh and unmistakably Pink as the Dallas Austin-produced Just Like a Pill or Don't Let Me Get Me were when we first heard them on 2001's Missundaztood? "Blow Me (One Last Kiss)," Pink's latest Top 10 single"produced by Greg Kurstin, who also did the honors for Kelly Clarkson's soundalike "Stronger""easily could have ended up on Katy Perry's next album.
Looking on the bright side, if producers are going to be given so much power, at least some of them are using it for good. If any act is going to get to No. 1 because of the company they keep, they might as well be Elton John and Florence + the Machine.